Connect Card Partner
---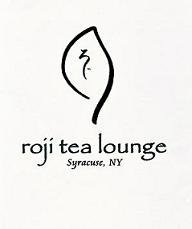 Roji Tea Lounge
2-for-1 item from the sweets menu value to $6
108 E Washington St Ste 2, Syracuse, NY, Onondaga County, United States
(315) 428-0844
Hours:
Mon. 6:00 p.m. to 12:00 a.m.
Tue. – Sun. 12:00 p.m. to 12:00 a.m.
---
$$$$ Located in downtown Syracuse, Roji Tea Lounge provides a unique experience for tea and baked goods lovers. The atmosphere is bohemian and relaxed, temporarily provided an escape from the stresses of modern day life to its customers. There are tables, a couch, and even cushions on the floor to supply the opportunity for a more traditional experience while enjoying some of the best tea the city of Syracuse has to offer. The restaurant houses teas from all over the globe, ranging from Japan and Kenya to the local tea you know and love. Parfaits, rice balls, desserts, and more are not only offered, but recommended. Not hungry? Magazines and board games are available if you simply want to get away from the hum of the city and hang out in a quiet place with some friends.
---
From The Menu –  A Sampler
Matcha Milkshake
Matcha latte with ice cream base topped with whipped cream and adzuki jelly. Vegan option is available.
Green Tea Parfait
The heavenly ice cream treat. A layered sundae consisting of green tea cake, adzuki jelly, mochi balls, ice cream, whipped cream, and sprinkled with green tea powder.
Onigiri (Rice Balls) (2)
If you like seaweed, you'll love this salty snack. Be brave and try it.
Edamame
A healthy and tasty snack.
Bubble Tea
Choose one of the many flavors or mix from different categories. Tea served cold, but can be served hot upon request.