Connect Card Partner
---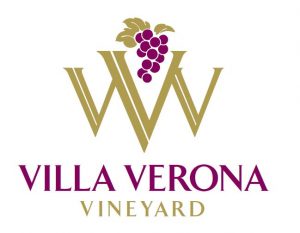 Villa Verona Vineyard
 2-for-1 tasting
 4914 New York State Route 365, Verona, NY, Oneida County, United States
(315) 363-3300
Hours:
Wed. – Sat. Noon to 8:00 p.m.
Sun. Noon to 6:00 p.m.
Villa Verona Vineyard is located 1.7 miles west of Turning Stone Casino on Route 365 in Verona and is the first winery in Oneida County. Currently offering eleven wines from sweet to dry produced and bottled on site, this quaint winery is the perfect place to enjoy some vino. While you're there, don't forget to sample delicious wine slushies, local artisan cheese, and spend extra time browsing for unique local gifts. And don't miss Tunes in the Tasting Room, Paint & Sips, and watch for The Bistro, to open soon.
---
Featured Wines
Riesling Semi Dry
Riesling wines are fruity and aromatic, which may have aromas of green or other apples, grapefruit, peach, gooseberry, honey, rose blossom or cut green grass. The after taste leaves your palate anticipating the next sip.
Vignoles
Liquid Gold is one of the best descriptions for this wine. Floral aroma and fruity flavors of citrus, pineapple and apricot.
Cayuga White
Cayuga White is a crisp and refreshing white wine with a touch of sweetness and soft fruit flavors that pair beautifully with a wide variety of foods, from cheese & crackers and other salty hors d'oeuvres to Japanese and other Asian cuisines.
Chardonnay Unoaked
Unoaked Chardonnay provides a hint of citrus, grapefruit and delicious melon flavors. This wine is light and crisp in on the tongue. Excellent companion to fish, and anything you squeeze a lemon on.
Cabernet Sauvignon
Cabernet Sauvignon produces flavors of black currant, green bell pepper notes, mint & cedar which will all become more pronounced as the wine ages.