Connect Card Partner
---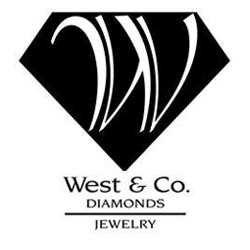 West & Company Diamonds and Fine Jewelry
 20% off any purchase of $250 or more
Finger Lakes Mall, 1579 Clark Street Road,Auburn, NY, Cayuga County, United States
(315) 253-7000
Hours:
Mon. – Wed. 10:00 a.m. to 7:00 p.m.
Thur. 10:00 a.m. to 8:00 p.m.
Fri. 10:00 a.m. to 7:00 p.m.
Sat. 10:00 a.m. to 6:00 p.m.
Sun. Noon to 4:00 p.m.
---
Located in the Finger Lakes Mall, West & Company Diamonds and Fine Jewelry is Auburn's premier jeweler. Using experience, skill, and trust, this jewelry store creates beautiful custom jewelry for life's most special moments. David West Nytch, owner of West & Company, is nationally recognized as a DeBeers Diamonds Today Award Winning Jewelry Designer, Master Goldsmith, Gemologist, and a certified Gemologist Appraiser. He boasts a history of creativity and a heritage of craftsmanship in order to satisfy all of his patrons' needs. West & Co. doesn't just make custom jewelry; they make custom jewelry specifically for you.
---