Connect Card Partner
---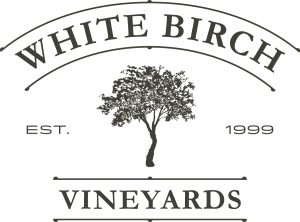 White Birch Vineyards
2-for-1 tasting, and present Connect Card anytime for 15% discount on wine purchases
Standard tasting ($5 value), Cheese pairing tasting ($10 value), Barrel tour and tasting ($20 value)
18 W Genesee St, Skaneateles, NY, Onondaga County, United States
 (315) 685-9463
Hours:
Wed. – Sat. Noon to 7:00 p.m.
Sun. Noon to 5:00 p.m.
Dating back to the 1700s in the mountainous Molise region of Italy, ancestors of the owners began planting and harvesting grapes on the rugged hillsides surrounding their ancestral home to produce small quantities of wine for their families. White Birch Vineyards continued this tradition in 1999 when they planted the first Vinifera grapes on the shores of Skaneateles Lake with a single goal in mind – to grow the highest quality grapes offered in the Finger Lakes. Visiting the vineyard and let their terrific staff serve you.
---