Select Connect
---
WCNY Memberships at the Silver, Gold, and Platinum levels enjoy complimentary family memberships at fine local organizations.
---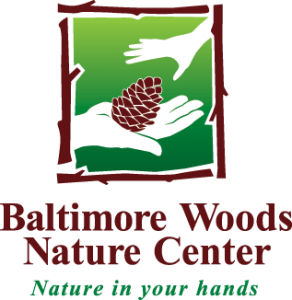 Located on 182 acres, the Baltimore Woods Nature Center gives visitors a beautiful, ecologically diverse setting to connect with the natural world. The property features a series of hiking trails open every day from dusk to dawn. Public programs are offered including opportunities to participate in unique outdoor activities ranging from frog catching to star gazing. The nature center also places an emphasis on education and the community with its Nature in the City program, providing interactive science education to all 19 elementary schools in the city of Syracuse. Day camps are available for children of all ages. The versatility of the beautiful location, and the center's ever-changing programs, allow visitors to experience nature according to their specific interests.
4007 Bishop Hill Road
Marcellus, NY 13108
(315) 673-1350
Mon-Fri 9 a.m. to 4 p.m. / Sat. 10 a.m. to 4 p.m.
Trails open everyday dawn to dusk
---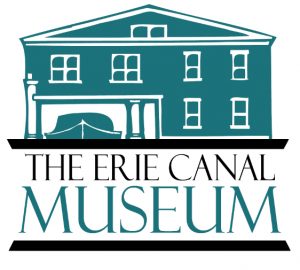 The Erie Canal Museum promotes awareness of the remarkable, transformative impact of the Erie Canal's and its roles: past, present and future. The museum champions an appreciation of the significance of the Canal, as a technological marvel and cultural phenomenon, by collecting and conserving Canal materials and through educational programming. As the world's leading interpreter of Canal history, the museum aims to advance the understanding of the profound influence of the Erie Canal on the history of central New York, the United States, and the world. Join visitors from around the globe at this fascinating museum, accredited by the American Association of Museums, and further your understanding of the importance of this storied, manmade body of water.
318 Erie Boulevard East
Syracuse, NY 13202
(315) 471-0593
Mon-Sat 10 a.m. to 5 p.m. / Sun 10 a.m. to 3 p.m.
---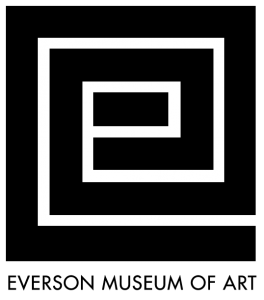 The Everson Museum of Art is a place for people of all ages, where the community connects and inspiration surrounds you. Visitors have direct encounters with art by way of extensive collections, exhibitions, scholarships, and educational programs. Everson was the first museum devoted solely to American art and its collection includes paintings, decorative arts, sculptures, photographs, and more, satisfying a wide range of artistic interests. The museum's renowned ceramics collection, one of the largest in the world, is celebrated for its breadth and diversity, showcasing more than 5,000 pieces of brilliant artwork. Enjoy an inspiring tour of the iconic building designed by internationally acclaimed architect I. M. Pei—a work of art in itself.
401 Harrison Street
Syracuse, NY 13202
(315) 474-6064
Sun, Wed, Fri 12 p.m. to 5 p.m., Thurs. 12 p.m. to 8 p.m., Sat 10 a.m. to 5 p.m.
---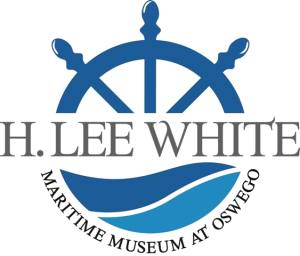 The H. Lee White Maritime Museum's mission is to promote, protect, enhance, and collect the maritime historical resources associated with Lake Ontario, the Oswego River, and its drainage basin, the Oswego Canal. Events and programs are offered to families and friends who are drawn to the water, including the Lake Ontario Lighthouse Challenge, a family boat building program, as well as sailing lessons from a U.S. Sailing Certified instructor for all skill levels. Enjoy the summer near the water while learning about Oswego's Maritime history.
1 West First Street
Oswego, NY 13126
(315) 342-0480
Mon-Sun 1 p.m. to 5 p.m.
---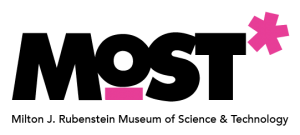 The Milton J. Rubenstein Museum of Science and Technology, also referred to as The MOST, is a hands-on science museum for people of all ages. Hundreds of exhibits fill the nearly 35,000 square foot building that houses the Silverman Planetarium and the only domed IMAX Theater in upstate New York. Education is a priority at the MOST, offering many opportunities to create an intellectual experience including summer camps and other educational programs. The museum also includes a climbing wall, an earth science discovery cave, and many other areas to mix informational science with recreational activities.
500 S. Franklin St.
Syracuse, NY 13202
(315) 425-9068
Wed-Sun 1 p.m. to 5 p.m.
---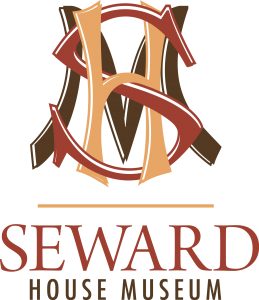 Located on the property of the former Secretary of State to the Lincoln and Johnson administrations William H. Seward, The Seward House Museum is a national landmark. Featuring a exhibitions of family possessions and unique historical collections, including an extensive collection of native Alaskan artifacts, the Seward House is meant to inspire curiosity and foster learning about nineteenth century America through the lens of the William H. Seward family. By providing engaging and unique experiences for visitors, the museum is able to preserve, protect, and care for the collections and to sustain its historical grounds. Take a walk through history and learn of the challenges and triumphs of one of America's nineteenth century political giants.
33 South Street
Aurburn, NY 13021
(315) 252-1283
Tues-Sat 9 a.m. to 5 p.m.
---
Join or upgrade now to enjoy this amazing new benefit THIS SUMMER!
---