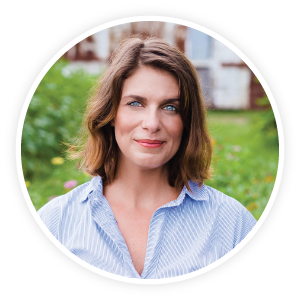 Born in Deep Run, NC to tobacco and hog farming parents, Vivian Howard learned early on to appreciate the ebb and flow of eating with the seasons. Still, it took 23 years and a start in the advertising business to convince her a career in food was feasible. After college, Vivian moved to New York for work, but found the city's food and restaurant scene far more intriguing. A server position at Greenwich Village's Voyage made it possible for her to begin training under the restaurant's chef Scott Barton. She went on to learn from creative cutting-edge chefs Wylie Dufresne and Sam Mason at WD 50 and later, joined the opening team at Jean Georges Vongerichten's critically-acclaimed Spice Market. In 2005, Vivian, and her now husband, Ben Knight decided to return to Vivian's roots to open a "farm to fork" restaurant in the small town of Kinston, NC. They opened Chef & the Farmer in the summer of 2006 serving local, seasonal, creative cuisine. Vivian and her restaurant have won numerous accolades, including her selection as a five-time James Beard Foundation Award semi finalist for Best Chef: Southeast . She also owns and operates a second restaurant right across the street from Chef & the Farmer – The Boiler Room. In 2012, Vivian approached her childhood neighbor turned filmmaker, Cynthia Hill, about directing a documentary film series about Eastern North Carolina's food traditions. Five years later, the two women have produced five seasons of "A Chef's Life," a PBS series that celebrates family, work and food. In its first two seasons, "A Chef's Life" won a Peabody Award and a Daytime Emmy. In 2016, Vivian earned a coveted James Beard Award for Outstanding Personality/Host . In October 2016, Vivian released her first ever cookbook – Deep Run Roots: Stories and Recipes from My Corner of the South – published by Little, Brown & Co. The cookbook is Vivian's comprehensive record of modern Southern cooking, filled with stories and more than 200 recipes that celebrate the flavors of her eastern North Carolina home. The cookbook was nominated for a James Beard Award for the American Cooking category and was named 'Cookbook of the Year' by the International Association of Culinary Professionals. Recently, Deep Run Roots was selected as the winner of the 2017 Southern Book Prize for the Nonfiction – Cooking category. Vivian expanded her brand with two new establishments. In fall 2017, she opened her first restaurant outside of Kinston, Benny's Big Time Pizzeria in Wilmington, NC. In early 2018, she opened Handy & Hot, a bakery in Kinston located on the same block as her existing two restaurants. In April 2018, Vivian's show "A Chef's Life" won a Daytime Emmy® for Outstanding Culinary Program.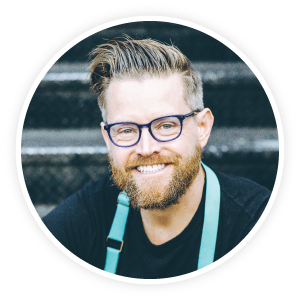 Richard Blais is a successful chef, restaurateur, James Beard nominated cookbook author and television personality. Perhaps most recognizable as a regular judge on Food Network and the winner of Bravo's "Top Chef All-Stars," Blais grew up on Long Island working as a "poissonier" at McDonald's. It was here where he first dabbled in deconstruction in cuisine, serving filet-o-fish sandwiches sans top bun. Blais went on to graduate from the Culinary Institute of America and train at The French Laundry, Daniel, Chez Panisse, and el Bulli. Blais currently owns and operates Trail Blais, a forward-thinking culinary company that has consulted on, designed, and operated popular eateries including multiple outposts of Flip Burger Boutique. In San Diego, where he currently resides, Blais is a partner at the popular Juniper & Ivy and Crack Shack restaurants, which will be expanding to four locations in the coming months. Blais' second cookbook,
So Good
, was released May 16, and his new television show, "Man vs Master," will debut on the FYI Network in the fall. He resides with his wife Jazmin and their two daughters Riley and Embry. When not behind the stove, Blais may be found training for his next marathon, working on his next cookbook, or cheering on his favorite English Premiere League soccer team.