Taste of Fame is now a LIVE VIRTUAL EVENT, OCTOBER 16 with Chef Marcus Samuelsson.
NEW PRICING for 2020! 1 Ticket is $175 and each ingredient box feeds four people.
Take 5% off for WCNY Members!
Time
6:30–7 p.m. Cocktails, 7 p.m. Dinner | ET
3:30–4 p.m. Cocktails, 4 p.m. Dinner | PT
About
You're invited to attend the LIVE VIRTUAL 6th annual Taste of Fame culinary fundraiser event, hosted by celebrity Chef Marcus Samuelsson of the hit PBS TV show, "No Passport Required."
In the past, this culinary fundraiser has taken place at the Syracuse Oncenter with celebrity chefs, such as Julia Collin Davison, Richard Blais, Vivian Howard, Nick Stellino, and Gabrielle Corcos. This year, we're keeping the culinary magic alive with a reimagined virtual evening of intimate cooking and conversation live on Zoom!
The evening kicks off with a 30-minute drink demonstration of Chef Marcus' special Yes, Chef cocktail, and Q&A moderated by Julia Collin Davison of "America's Test Kitchen." At 7 p.m., Chef Marcus will lead guests through 3-course gourmet cooking lesson live on Zoom.
Our culinary partner, Tastings NYC, will deliver meal kits serving four people 1-2 days before the event. Your ticket also includes a private Zoom room to eat with friends, an online silent auction, special guest appearances from celebrity chefs and a local CNY chef.
When you upgrade to the Premium, you will receive all of these benefits, plus an autographed copy of Chef Marcus' "The Red Rooster Cookbook."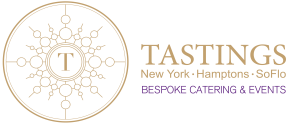 Dinner Ticket $175
1 TICKET INCLUDES 4 SERVINGS PER BOX. Cook LIVE with celebrity Chef Marcus Samuelsson in your home kitchen! The virtual culinary journey includes a 30-minute Q&A with Chef Marcus where he'll create his favorite cocktail recipe and answer questions from guests, a Tastings NYC ingredient box delivered to your home, a live online cooking lesson, a private Zoom Room to eat with friends, two-week access to the recorded cooking lesson, and the silent auction.

Premium Ticket $225
1 TICKET INCLUDES 4 SERVINGS PER BOX. Enjoy all the benefits of a Dinner Ticket, plus an autographed copy of Chef Marcus' "The Red Rooster Cookbook."

Company Package $1,800
Enjoy all the benefits of a Dinner Ticket, plus an autographed copy of Chef Marcus' "The Red Rooster Cookbook." PLUS 6-MONTH TRIAL CORPORATE WCNY MEMBERSHIP.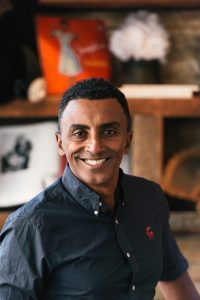 Marcus Samuelsson Bio
Award-Winning Chef, Restaurateur, Author, and Co-Owner of Red Rooster Harlem
Marcus Samuelsson is the acclaimed chef behind many restaurants worldwide including Red Rooster Harlem, MARCUS Montreal, and Marcus B&P in Newark, NJ. Samuelsson was the youngest person to ever receive a three-star review from The New York Times and has won multiple James Beard Foundation Awards including Best Chef: New York City. He was tasked with planning and executing the Obama Administration's first State dinner honoring Indian Prime Minister Manmohan Singh. Samuelsson was also crowned champion of television shows Top Chef Masters and Chopped All Stars, and was the winning mentor on ABC's The Taste. Samuelsson received the James Beard Foundation Award for Outstanding Personality for his TV series titled No Passport Required with VOX/Eater and he is an executive producer of Viceland's show HUSTLE.
He currently serves as Executive Chef-in-Residence of Buzzfeed Tasty's talent program. His exciting new audio project with Audible, titled Our Harlem is out now. A committed philanthropist, Samuelsson is co-chair of Careers through Culinary Arts Program (C-CAP) which focuses on underserved youth. Samuelsson also co-produces the annual week-long festival Harlem EatUp!, which celebrated the food, art, and culture of Harlem for the fifth year this past May. He is the recipient of the 2019 Vilcek Foundation Prize in Culinary Arts, awarded to immigrants who have made lasting contributions to American Society. He is the author of multiple books including The New York Times bestselling memoir Yes, Chef and his latest book– The Red Rooster Cookbook: The Story of Food and Hustle in Harlem. Recent restaurant openings include: Red Rooster Shoreditch in East London, Norda Oslo in Norway, and MARCUS in Montreal. His newest restaurant, Red Rooster Overtown, will open this March in Miami. Marcus is also the founder of the Marcus Samuelsson Group (MSG), which works to maintain Samuelsson's culinary and cultural pillars, creating outstanding experiences that celebrate food, music, culture, and art in all its endeavors from high-end restaurants and fast-casual cafes to media and experiential events. Follow him on Instagram, Facebook, and Twitter at @MarcusCooks.

Julia Collin Davison
Julia Collin Davison is an executive editorial director for America's Test Kitchen. She is also host of America's Test Kitchen and Cook's Country and is an original cast member of both shows, which are two of the highest-rated instructional cooking shows on television.
Julia began working as a test cook for Cook's Illustrated in 1999 and led recipe development for America's Test Kitchen cookbooks for more than a decade.
Julia is a regular guest on The Dr. Oz Show, Hallmark Channel's Home & Family, and QVC and has appeared on Fox & Friends and Today.
She graduated from the Culinary Institute of America in 1996, received an Augie Award from the Culinary Institute of America, and was inducted into the prestigious Disciples d'Escoffier Culinary Society in 2018. She is a Rochester, NY native.
---
Ali Khan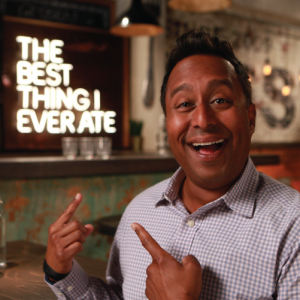 Ali Khan is a television host and food writer/blogger/influencer sharing his love for food across multiple digital platforms. His breakout series, Cheap Eats ran for 5 seasons on Cooking Channel. He is a regular on The Best Thing I Ever Ate, a judge on Food Network's Chopped +Chopped Junior and served as host of the fourth season of Spring Baking Championship, also on Food Network.
His food writing has appeared in Black Book Magazine, Urban Daddy, James Beard winner LA TACO, You Gotta Eat This as well as authoring his own food blog, Bang for your Burger Buck. His vlog series, "blackbookali" was part of Tastemade's initial content launch.
Being the child of South Asian immigrants, Ali learned early on that exotic food to some is comfort food to others. He credits his upbringing in the middle of America with parents from literally the other side of the world with his intimate understanding of food and food cultures.
In addition to food writing, Ali is a natural born performer trained in the Theatrical Arts at Carnegie Mellon University and the University of Southern California where he earned his B.A. in Theater Studies. His passion for performance and all things epicurean eventually led him to Food Network, where his earliest appearances include Grill It with Bobby Flay and the Best Thing I Ever Made. Producer credits include Food Network's $24 in 24, Thanksgiving Live and he helped develop projects for Jeff Mauro, Alton Brown and Simon Majumdar.
In 2015, Ali premiered his very own show, Cheap Eats, on Cooking Channel . Armed with a budget of only $35, Ali takes a culinary tour of the US on a budget almost anyone can afford. Cheap Eats aired for 5 seasons spanning 40 states and 59 cities in as many episodes.
In 2018, Ali joined Food Network's Spring Baking Championship as the host for the 4th season. Ali has made numerous appearances on Food Network's Chopped and Chopped Junior, Best Thing I Ever Ate.
In 2020, Ali launched Good Sauce, a YouTube Channel dedicated to his two loves: food and comedy. The first series, Ali vs The Dome releases new episodes every Thursday.
He currently resides in Austin TX.
---
Brad Miller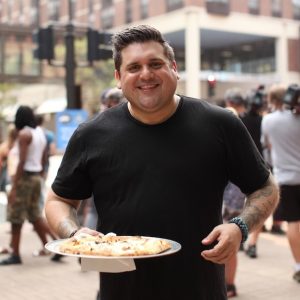 Brad's love of cooking was instilled in him from a young age. Growing up in a suburb of Chicago, Brad spent much of his childhood cooking alongside his grandmother and lending a hand in his father's butcher shop. Deciding to transform this passion into his career, Miller enrolled in Scottsdale Culinary Institute's Cordon Bleu program. Upon graduating, he worked for Arizona's 5-Star Latilla at the Boulders and 4-Star Wright's at the Arizona Biltmore, before heading to Los Angeles' Michelin-starred Patina. From there, he went on to become Executive Chef of LA's most romantic restaurant, Inn of the Seventh Ray. There, he received praise from many outlets, including The Los Angeles Times' top food critic S. Irene Virbila.
Brad is currently the Chef and Co-Owner at Inn of the Seventh Ray restaurant, corporate chef and tastemaker for Five Star Senior Living, one of the country's most prestigious retirement companies. He is also the owner of Brown Butter Productions, a catering and content production company.
Brad is a much sought-after television personality, appearing on channels such as VH1, NBC, FOX, Food Network, Cooking Channel, PBS, AWE, VICE, Travel Channel, Tasted Channel and The Hallmark Channel. Catch Brad on his very own show "Food Truck Nation" which is currently airing its second season on The Cooking Channel. You can also find Brad on "Best Thing I Ever Ate," currently airing on Food Network.
---
Laura Theodore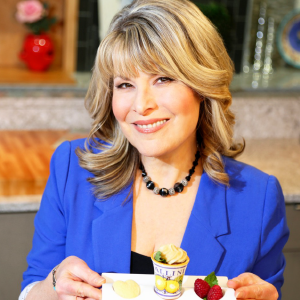 Laura Theodore is a nationally recognized television personality, podcast radio host, celebrity PBS vegan chef, renowned jazz singer and award-winning author of five plant-based cookbooks.
Laura is co-creator of the highly successful Jazzy Vegetarian cooking series on national public television and she is host of the Jazzy Vegetarian Podcast on Unity Online Radio.
Laura is author of five cookbooks, including Jazzy Vegetarian's Deliciously Vegan, which won silver medals at the 2018 IBPA Benjamin Franklin Awards, Midwest Book Awards and the 2019 Living Now Book Awards. Her new cookbook, Vegan for Everyone; 160 Family Friendly Recipes with a Delicious Modern Twist was recently released by Scribe Publishing Company. Laura and Jazzy Vegetarian are recipients of the Taste Award for Best Health and Fitness Television Program (Food and Diet), and Jazzy Vegetarian was inducted into the Taste Hall of Fame.
Laura has been on the cover of three prestigious magazines; American Vegan, Jazzin', and La Fashionista Compassionista. She has made guest appearances on The Talk on CBS, Insider/Entertainment Tonight and the WCBS News Radio Health & Wellbeing Report. Laura has been featured in the New York Times, New York Daily News, Mother Earth Living, VegNews, Family Circle, Readers Digest and PBS Food, among other highly respected news, food, music and lifestyle-related journals.
As a globally recognized award-winning jazz singer and songwriter, Laura has recorded six solo CDs, including her award-winning disc, "Tonight's the Night," which received a Musician Magazine Award. Her CD release with the late, great Joe Beck entitled "Golden Earrings," (on the Whaling City Sound label) was on the GRAMMY® list in the category of "Best Jazz Vocal Album." Laura has toured throughout the country, performing at numerous major events, such as Night of 100 Stars, Fire and Ice Ball, and The American Film Awards.
 On the acting side of things, Laura has appeared in over sixty plays and musicals including Off-Broadway for two years in the hit show "Beehive," which earned her a coveted Backstage Bistro Award. She was honored with the Denver Critics Drama Circle Award as "Best Actress in a Musical," for her starring role as Janis Joplin in the world premier production of "Love, Janis."
With her love for good food, compassion for animals and enthusiasm for great music, multi-talented personality, Laura Theodore truly is the Jazzy Vegetarian. Learn more about Laura and Jazzy Vegetarian at: www.jazzyvegetarian.com
---
Joanne Weir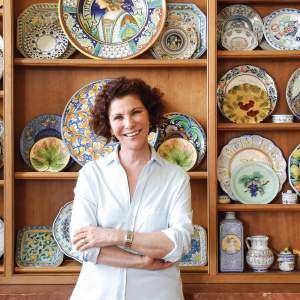 A 4th-generation professional cook, Joanne Weir spent five years cooking at Chez Panisse after receiving a Master Chef Diploma with Madeleine Kamman.  Joanne travels and teaches cooking classes extensively throughout the world, including Italy, Spain, France, Greece, Morocco, Australia, New Zealand.  She also teaches at events across the United States and in her San Francisco studio kitchen. Joanne is co-owner of Copita, an award-winning modern Mexican restaurant and tequileria in Sausalito, California.
Joanne is a James Beard award-winning cookbook author and has written 17 cookbooks, including her most recent food memoir, Kitchen Gypsy: Stories and Recipes from a Lifetime Romance with Food, published in September 2015.  Joanne writes for several national publications, including Sunset Magazine, Cooking Light, Better Homes and Gardens, Fine Cooking, and Food & Wine.
Joanne is also the host and Executive Producer for several award-winning television series.   Her latest show, "Joanne Weir's Plates & Places," earned nominations for several Taste Awards and was chosen as the "Best New Series" in 2018.  Filmed on location around the globe, each episode provides viewers with a virtual trip to several of Joanne's culinary destinations.  The series is currently in its third season and airs nationwide on both Public Television and Create in over 94% of US households.
Methin "Max" Chuthinthranond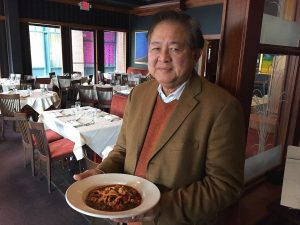 Methin "Max" Chuthinthranond and his wife Pook are the founders, owners, and operators of the award-winning Lemon Grass & Bistro Elephant Steakhouse located in Armory Square, Syracuse for more than 20 years. They also operate the sister location, Citronelle, a New-American and Mediterranean-inspired restaurant, bar, and event space.
TOF FAQ
Q: How many ticket options are there?
A: There are only two ticket options—Dinner and Premium. Both include the same experience, but when you upgrade to Premium, you will also receive a signed copy of Chef Marcus' "The Red Rooster Cookbook."
You can view ticket descriptions online at wcny.org/tasteoffame/. Please make your ticket reservations online.
Q: Are there any ticket discounts?
A: Tickets are 10% off until August 31. WCNY Members receive an additional 5% off at checkout. All ticket sales will close October 2.
Q: Can I buy tickets after October 2?
A: No. All sales will be finalized October 2.
Q: Where will the event take place?
A: The event will take place virtually on Zoom, Friday, October 16. Prior to the event, we will send you a link to join the event with Chef Marcus.
Q: What time does the event begin?
A: The event begins at 6:30 p.m. ET / 3:30 p.m. PT with a drink demonstration of Chef Marcus' special Yes, Chef Cocktail and Q&A session moderated by Julia Collin Davison of "America's Test Kitchen." At 7 p.m. ET/ 4 p.m. PT, we will begin the 3-course virtual cooking class with Chef Marcus, live from NYC on Zoom.
Q: What food will we cook?
A: You will prepare two main courses with Chef Marcus. You can view the menu at wcny.org/tasteoffame/. There are vegetarian options, and the appetizer and salad are gluten-free. The cookies will come prepared, so all you have to do is bake them!
Q: Where is the food coming from?
A: Tastings NYC is our food provider. They will ship a box with all of the necessary ingredients to your house two days before the event. You do not need to purchase any additional food—everything is provided. Drinks are not provided.
Q: Can you tell me more about Tastings NYC?
A: Tastings' mission is to cultivate special relationships, creating experiences to suit distinct needs and personalities while providing hospitality, gracious service, and exceptional food in a lovely setting.
Tastings curates a bespoke experience and works within your budget no matter what occasion, style, and number of guests.
Their dedicated multicultural tastemakers, culinary and service team translate their passion for food, wine, cocktails and entertaining to turn your vision into reality.
Q: How much food is in each box?
A: Each Tastings NYC box serves four people. When you purchase tickets online, you will choose four entrees. The choices are chicken, shrimp, or tofu. You can only choose entrees in sets of two.
Ex. 2 shrimp and 2 chicken.
You cannot choose 3 shrimp and 1 chicken.
There is no pork or beef. The orders are not customizable.
Q: Can I change my order after it's been placed?
A: If you have made a mistake to your order or want to change your protein type, please email haley.dubnoff@wcny.org or call (315) 453-2424.
Q: How will I join the Zoom event?
A: You will receive a link to the Zoom event prior to the event. We recommend downloading the Zoom Client for Desktop, available for free here https://zoom.us/download
Q: Can I talk directly to Chef Marcus on Zoom?
A: The event will take place in a Zoom event style, which means you will not have your video camera enabled. You can see and hear Chef Marcus, but he cannot see or hear you. You can type messages in the chat box to Chef Marcus. During the Q&A, you can ask Chef Marcus questions by typing into the chat box. He can see all audience questions and answer them live. Marcus will try to answer as many questions as he can!
Q: What is the best way to launch Zoom?
A: Laptops, or iPads/ tablets are the best way to access Zoom. This way you can move the screen around your kitchen as you are cooking. It will be difficult to watch the live cooking from a cellphone.
If you would like to watch on your television, you will need to set up from a laptop or iPad and connect it your TV.
Q: Can I join the event with the PBS App?
A: No, you can't join the event on the PBS app.
Q: Can I cook in a private Zoom room with my friends and family?
A: Zoom rooms are not available while Chef Marcus is cooking live, but after the cooking lesson finishes, you can enter a private Zoom room to eat with your friends and family.
Q: What if I miss something will Chef Marcus is cooking?
A: We provide you with recipe cards, so if you miss a step on the screen, you can catch up with the written directions.
Q: How do I register for a private Zoom room?
A: When you purchase tickets, there is an option labeled "I'm eating with friends." This is where you should enter the names and emails of the people you'd like to eat with.
Q: How do I enter the private Zoom room?
A: You don't need to worry about the technology piece of this—we'll do it all for you. When you are in the main Zoom Webinar, we will arrange for you to be transferred to a private room with your friends when it is time to eat.
Q: How will the silent auction take place?
A: The entire auction will take place virtually with the software company, OneCause. The auction will open Oct. 9, one week before the event, and it will close Oct. 23, one week after the event.
Q: How do I access the virtual silent auction?
A: We will provide you with links and instructions for accessing and participating in the online auction prior to the event.
Q: When will my food arrive?
A: Tastings NYC is overnighting meal kits with UPS Wednesday, Oct. 14, so your food should arrive Thursday, Oct. 15. You will receive a tracking number at the email you registered for the event with. If your meal kit does not arrive Thursday, Oct 14. please contact us ASAP and Tastings NYC will overnight a second meal kit to arrive Friday, Oct. 16.
Q: Where will my food be shipped?
A: Your meal kit will arrive to the billing address you listed at registration. If your shipping address is separate from your billing address, you must enter this in the notes on the ticket form.
Why You Should Attend WCNY's Taste of Fame!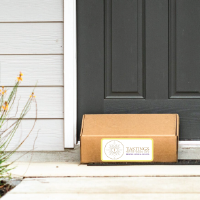 1)  Dress Up, Dress Down—Your Choice!
You don't have to dress up or even leave your house! Stay in your sweats or perhaps don your fancy pajamas, because we're coming to you! You can join the event with the click of a button and with the help of our culinary partner, Tastings NYC, we are delivering meal kits to your home 1-2 days before the event.
2) Safety First!
We want you and your loved ones to stay safe and healthy, which is why this event is designed to be enjoyed exclusively from the comfort of your own home! You can cook in your own kitchen—no masks or hand sanitizer necessary.
3) A Star-Studded Line-up!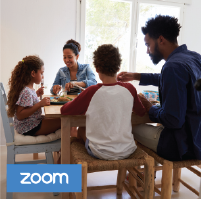 Not only is the event headlined by celebrity Chef Marcus Samuelsson of No Passport Required, but the evening is loaded with special guest appearances from other celebrity and local CNY chefs including:
Ali Khan of Cheap Eats
Julia Collin Davison of America's Test Kitchen
Laura Theodore of The Jazzy Vegetarian
Joanne Weir of Plates and Places
Brad Miller of Food Truck Nation
Local Syracuse chef Methin "Max" Chutinthranond of Lemon Grass Restaurant

4) Cook Like a 5-Star Chef!
Chef Marcus is a world-renowned chef and PBS television host who has traveled all across the United States and around the World. He will lead guests through a live 3-course cooking lesson, so you can try new recipes and learn about diverse international cuisines. Plus, our guest chefs will be teaching the audience quick and easy tricks of the trade to help you cook like a pro!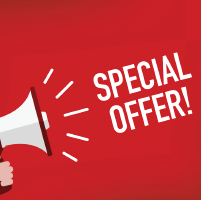 5) Deal-worthy!
The dinner ticket costs $175 and serves four people! But right now, you can purchase tickets at 10% off, which means your early bird dinner ticket of $157.50 can serve your entire family of four or provide you with 3 days' worth of leftovers! If you're a WCNY member, take an additional 5% off with the code: MEMBER.
6) The Ticket that Keeps on Giving
Taste of Fame may be on Oct. 16, but you will receive recipe cards and access to the recorded cooking lesson for two weeks following the event to recreate the culinary magic of the evening!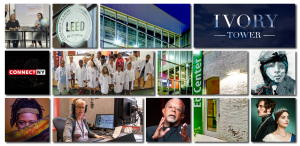 7) Keeping Public Media Alive
All proceeds support WCNY's programs and services, such as the TV Classroom Network, Enterprise America, our virtual screenings, or our locally produced shows like, "Ivory Tower," "Connect NY," and "Behind the Woman."
8)
Connected Across the Country!
This year, Taste of Fame is not just an event for Central New Yorkers. Through the power of Zoom technology, we are broadcasting live across the country and giving you the opportunity to connect with foodies and chefs all across America!
9) Get Some Great Deals!
For one week prior to the event and one week following, you can be part of the online silent auction. This is your chance to win amazing deals and discounts on incredible items, certificates, vacations, and more! 

10) Lift Your Spirits!
Right now, we all need a break in our routines and an escape from the stressful news. Give you & your loved ones something to look forward to and treat yourself to a night of drinks, gourmet dining, and engaging conversation with some of America's hottest chefs.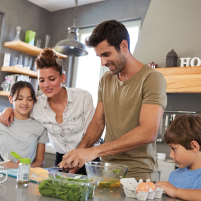 Recommended Wine Pairings for Taste of Fame 2020
from Wine at the Wagner's, Solvay, NY
---
Appetizer
Region                                                                          Winery                                                        Wine
Keuka Lake, NY State                                             Dr. Konstantine Frank                       Sauvignon Blanc 2019
Marlborough, South Island, NZ                           White Cloud                                          Sauvignon Blanc 2019
---
Entree
Region                                                                          Winery                                                        Wine
Keuka Lake, NY State                                            Keuka Spring Vineyard                      Classic Gewürztraminer 2018
Seneca Lake, NY State                                          Herman J. Wiemer                             Dry Riesling 2018
Cayuga Lake, NY State                                         Heart & Hands                                    Riesling 2017 or 2018
Austria                                                                    Schloss Gobelsburger                         Kamptal Grüner Veltliner 2019