About SciTech Now
Join us for an all-new season of SciTech Now – the show that brings you the latest in scientific innovations, technological advancements and breakthroughs in research that aim to shape our future in amazing new ways.
Hosted by Simon Perez, Associate Professor of Journalism at Syracuse University's S.I. Newhouse School of Communications and Emmy Award winning newscaster – we explore how those at the forefront are working to find answers and new approaches to pressing problems. As science, technology, mathematics, engineering, business and manufacturing continue to evolve at a rapid rate, we follow stories of those pushing the boundaries from all across the nation as well as right here in Central New York. We aim to understand how this region and regions across the country make an impact on this ever-changing landscape.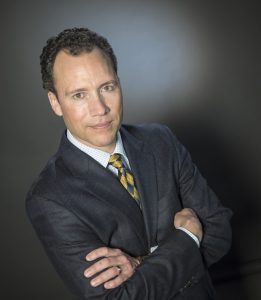 Simon Perez
Simon Perez teaches Broadcast and Digital Journalism at Syracuse University's S.I. Newhouse School of Public Communications. Before teaching, he worked for two decades in news domestically and abroad, in newspapers, magazines and television. Most recently, he was a reporter at KPIX TV, the CBS station in San Francisco. He returns to KPIX as a reporter every summer to stay abreast of industry developments. He's excited to present the science, technology and innovation stories Central New York has to offer.
---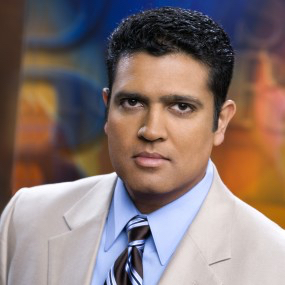 Hari Sreenivasan
Hari Sreenivasan is the national correspondent for SciTech Now. He joined the PBS NewsHour in 2009. He is also the Anchor of PBS NewsHour Weekend and a Senior Correspondent for the nightly program. Prior to joining NewsHour, he was at CBS News, reporting for the "CBS Evening News," "The Early Show" and "CBS Sunday Morning." Before that, he served as an anchor and correspondent for ABC News, working extensively on the network's 24-hour digital service "ABC News Now." Sreenivasan also reported for "World News Tonight with Peter Jennings," "Nightline with Ted Koppel," and anchored the overnight program "World News Now."