About SciTech Now
Join us for an all-new season of SciTech Now – the show that brings you the latest in scientific innovations, technological advancements and breakthroughs in research that aim to shape our future in amazing new ways.
Hosted by Simon Perez, Associate Professor of Journalism at Syracuse University's S.I. Newhouse School of Communications and Emmy Award winning newscaster – we explore how those at the forefront are working to find answers and new approaches to pressing problems. As science, technology, mathematics, engineering, business and manufacturing continue to evolve at a rapid rate, we follow stories of those pushing the boundaries from all across the nation as well as right here in Central New York. We aim to understand how this region and regions across the country make an impact on this ever-changing landscape.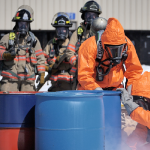 Episode: 601
Episode name : Technology to the Rescue!
Episode Description:  Learn how Firefighters in Upstate New York are using cutting edge technology to fight and prevent fires in a whole new way.
Watch Thursday May 03, at 8:30 p.m. on WCNY-TV.
---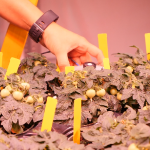 Episode: 602
Episode name: Indoor Farming
Episode Description: We visit Cornell University where innovations in controlled environmental agriculture are taking produce to the next level.
Watch Thursday May 10, at 8:30 p.m. on WCNY-TV.
---
Episode: 603
Episode name: Evolving Marine Life
Episode Description: Take a dive into aquatic habitats to understand how climate change and the human footprint are affecting marine life.
Watch Thursday May 17, at 8:30 p.m. on WCNY-TV.
---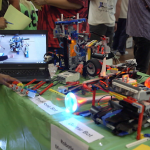 Episode: 604
Episode name: Discovery, Urban Renewal and STEM
Episode Description: Discover the latest images of Pluto, how Detroit's vacant lots get a second chance, STEM students compete internationally and can worms glow?
Watch Thursday May 24, at 8:30 p.m. on WCNY-TV.
---
Episode: 605
Episode name: Drone Racing
Episode Description: Experience this emerging sport where a tech savvy student takes on the pros. Design, development and engineering win the day in this unique style of racing.
Watch Thursday May 31, at 8:30 p.m. on WCNY-TV.
---
Episode: 606
Episode name: Saving the American Chestnut
Episode Description: Why is it important to preserve Upstate New York's native American Chestnut Tree? SUNY ESF weighs in on the latest genetic research to save a species on the brink of extinction.
Watch June 07, at 8:30 p.m. on WCNY-TV.
---
Episode: 609
Episode name: CNY Science & Engineering Fair
Episode Description: We follow three students and their projects through an incredible journey to find out which inventive experiment wins top honors.
Watch June 28, at 8:30 p.m. on WCNY-TV.
---
Episode: 610
Episode name: UAV Drone Lab
Episode Description
Watch July 05, at 8:30 p.m. on WCNY-TV.
---
Episode: 613
Episode name: CHESS: The XRays of the Future
Episode Description: How Xray Science at Cornell's CHESS Lab is expanding beyond the medical field.
Watch July 26, at 8:3- p.m. on WCNY-TV.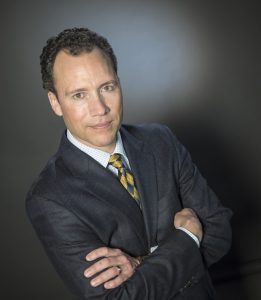 Simon Perez
Simon Perez teaches Broadcast and Digital Journalism at Syracuse University's S.I. Newhouse School of Public Communications. Before teaching, he worked for two decades in news domestically and abroad, in newspapers, magazines and television. Most recently, he was a reporter at KPIX TV, the CBS station in San Francisco. He returns to KPIX as a reporter every summer to stay abreast of industry developments. He's excited to present the science, technology and innovation stories Central New York has to offer.
---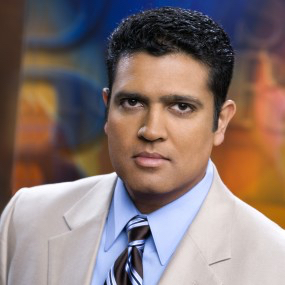 Hari Sreenivasan
Hari Sreenivasan is the national correspondent for SciTech Now. He joined the PBS NewsHour in 2009. He is also the Anchor of PBS NewsHour Weekend and a Senior Correspondent for the nightly program. Prior to joining NewsHour, he was at CBS News, reporting for the "CBS Evening News," "The Early Show" and "CBS Sunday Morning." Before that, he served as an anchor and correspondent for ABC News, working extensively on the network's 24-hour digital service "ABC News Now." Sreenivasan also reported for "World News Tonight with Peter Jennings," "Nightline with Ted Koppel," and anchored the overnight program "World News Now."