The 2016 Makers Award Winners
Congratulations to all these extraordinary women!
WCNY is pleased to announce the 2016 Makers Award winners. The names of the winners were unveiled at the March 4, 2016 award ceremony, held at the Women's Rights Historical Park in Seneca Falls. Thank you to this year's Women Who Make America Awards sponsor, the Lockheed Martin Employees' Federated Fund.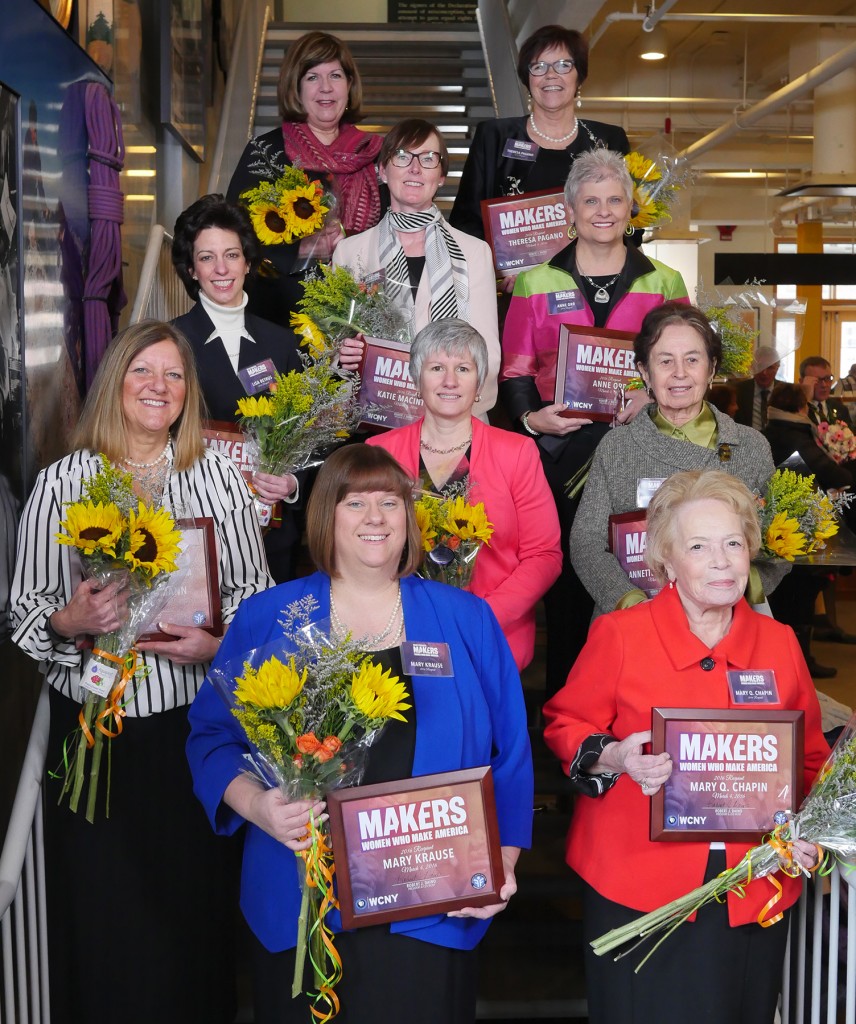 From front left: Mary Krause, Mary Q. Chapin, Sharon BuMann, Tammy Van Epps, Annette Guisbond, Lisa, Betrus, Katie MacIntyre, Anne Orr, Janet Callahan, and Theresa Pagano.
Meet the honorees:
---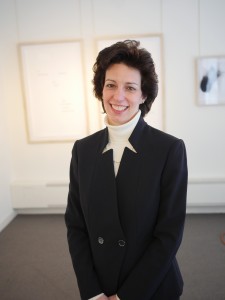 Lisa Betrus
CEO / Administrator of Valley Health Service Inc.
Herkimer County
In her role as the Chief Executive Officer/Administrator of Valley Health Services, Inc. Lisa has expanded long term care services including the creation of the area only Palliative Care Center for those facing end of life. She also opened the county's only licensed assisted living facility. Programs and services under her caring leadership have won several awards including a top nursing home national ranking from US News & World Report.
---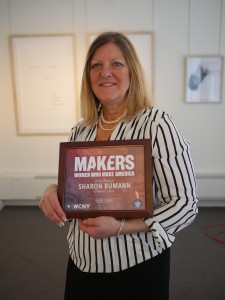 Sharon BuMann
Artist and Restoration Specialist
Oswego County
Sharon has created at least 75 public works in various media across the country while sharing her skills and passion for art through the teaching she does with children and adults. Coupled with Sharon's talent is her sensitivity to the region's history, reflected in the hours of research she invests in each piece she creates.
---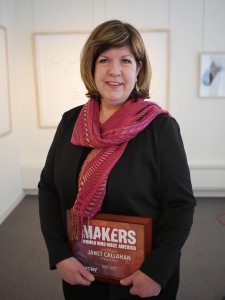 Janet Callahan
Partner, Hancock Estabrook Law Firm
Onondaga County
Janet was the first female managing partner of this Upstate New York law firm. She serves as a role model and mentor to other female professionals at the Hancock Estabrook Law Firm and is active in the community, serving in leadership roles at numerous community organizations including the Make-A-Wish Foundation of CNY and the Fayetteville Senior Center.
---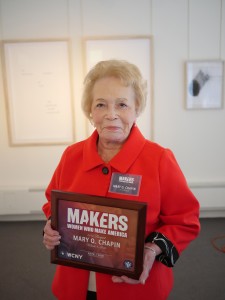 Mary Q. Chapin
Women's Rights Historian
Oneida County
Mary has been a defender of women's rights and a women's rights historian for 40 years. She has authored articles, books, and plays on women's history and suffrage, taught a Women Leaders of the World class, and hosted a long-running television program called "Close Up on Aging" on WUTR. Mary is past president of the Utica-Rome League of Women Voters, a member of the Oneida Chapter National Society Daughters of the American Revolution, and founder of the Mohawk Valley Women's History Project.
---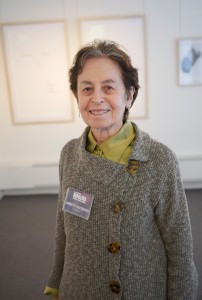 Annette Guisbond
Founder of State of the Union at Syracuse Oasis
Onondaga County
Annette created "State of the Union" one of the most popular and educational offerings at Syracuse's Oasis, an educational program for people 50 and older. For the past 10 years, Annette has designed a series of civic-minded lectures covering major and wide-ranging current event topics including a new tax system for America, the portrayal of race in early movies, the economic effects of climate change, and the history of conspiracy theories in America.
---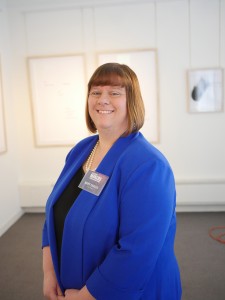 Mary Krause
County Administrator
Ontario County
Mary made history in 2015, becoming the first female county administrator. A graduate of Cornell University's Industrial and Labor Relations School with more than 30 years of public sector human resource management and labor relations experience, Mary has a passion for local government and its history. She took her oath of office in the same courtroom where Susan B. Antony stood trial nearly 150 years ago.
---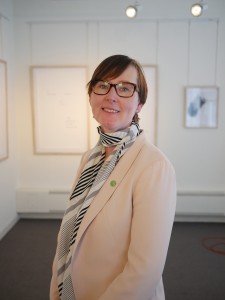 Katie MacIntyre
Marketing Officer at Generations Bank
Cayuga County
In addition to her role as marketing officer, Katie also identifies opportunities to make meaningful contributions to community organizations across Cayuga County. She is a strong advocate for children and families earning her the title of parent leader, an active member of the NYS Cultural Tourism Network, and race director for the Inaugural Right to Run 19K and 5K race in May in Seneca Falls, a way to remember the 19th amendment which gave women the right to vote.
---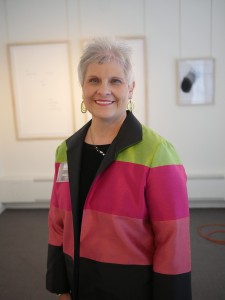 Anne Orr
Human Resource Manager at McLane Northeast and Adjunct College Professor
Onondaga County
Ann grew up in a family that didn't believe in college education for girls, but she worked to save the money so she could attend college, eventually earning associate, bachelor and master's degrees. Along the way she worked full-time, raised a family, volunteered at a local hospital to help sick babies, and survived breast cancer.
---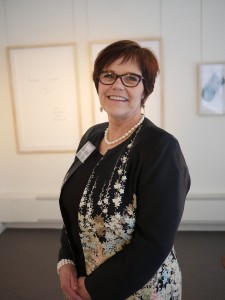 Theresa Pagano
CEO, Partners in Learning Inc.
Onondaga County
Theresa is a community leader serving the most needy members in Syracuse by providing accessible educational programs through the non-profit organization she created, Partners in Learning, Inc. She has given immigrants and refugees a pathway to becoming full participants in society. Her lifelong work is marked by a love of learning, a desire to give hope and possibilities to others, and a demonstrated passion and commitment to social justice.
---
Tammy Van Epps
Program Supervisor, Victims of Violence at Liberty Resources
Madison County
For more than 10 years Tammy led the Victims of Violence program at Liberty Resources, operating the only safe house for domestic violence victims In Madison County. Tammy has been a tireless advocate for domestic violence and sexual assault victims. Her passion for helping others includes coaching girls basketball teams and serving as a mentor for young women.
2015 Makers Award Winners
Kimberly Boynton
Virginia Carmody
The Honorable Bernadette T. Clark
Jean Harper Dean
Tracy Chamberlain Higginbotham
Lorraine Kinney-Kitchen
Dr. Mary Martin
Mia Adams McSherry
Dr. Erica Miller
Teresa Mosher
Jennifer Nadler
Virginia Robbins
Marietta von Bernuth
Wendy Washeleski
2014 Makers Award Winners
Mary Alice Bellardini
Margaret Buckley
Glynis Hart
Dr. Leslie Kohman
Sr. Monica A. Nortz, CSJ
Rebbecca Oppedisano
Melinda Sorrentino
Melissa Spicer
Patricia Sullivan
2013 Makers Award Winners
Megan Rae Bliss
Marlene Brown
Kimberly Burch
Sue Considine
Renee DeVesty
Rose Marie Fagan
Kate Finn
Gouverneur Business Women Breast Cancer Walk Fund Executive Committee
Dr. Rathika Martyn
Pam Matt
Agnes McCray
Andrea E. Rankin
Gigi Redmond
Karen Y. Richmond
Jean Siracusa
Linda Townsend, Ph.D
Carrie M. Tuttle