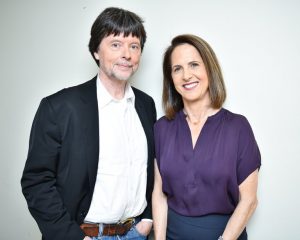 Ken Burns and Lynn Novick's ten-part, 18-hour documentary series, THE VIETNAM WAR, tells the epic story of one of the most consequential, divisive, and controversial events in American history as it has never before been told on film. Visceral and immersive, the series explores the human dimensions of the war through revelatory testimony of nearly 80 witnesses from all sides—Americans who fought in the war and others who opposed it, as well as combatants and civilians from North and South Vietnam.Ten years in the making, the series includes rarely seen and digitally re-mastered archival footage from sources around the globe, photographs taken by some of the most celebrated photojournalists of the 20th Century, historic television broadcasts, evocative home movies, and secret audio recordings from inside the Kennedy, Johnson, and Nixon administrations. THE VIETNAM WAR features more than 100 iconic musical recordings from greatest artists of the era and haunting original music from Trent Reznor and Atticus Ross as well as the Silk Road Ensemble featuring Yo-Yo Ma.
Summary:
WCNY Productions traveled throughout Central New York to learn from a range of voices speaking to the legacy of the Vietnam War. We bring you this series of interstitial shorts that explore stories of hope, healing, camaraderie, opportunity and understanding as a way to process this chapter of history in our region. We are grateful to all who participated in this series to offer such a wealth and depth of perspective and hope that you are as moved watching as we were producing and editing.
1) Art Therapy for Veterans and their Everson Museum Exhibit of Work
Featuring Suzanne Hawes – Veteran Center Recreational Therapist
Dr. Patrick Durkin (Veteran)
Diane Green Pope (Veteran)
Everson Museum
---
2) Benefits of Non-Governmental Organization Exchange Programs with Post-War Vietnam
Featuring Dr. Steven Lux – Director of Executive Education, Maxwell School
---
3) Syracuse Vet Center Readjustment Counseling Services
Featuring Tyler Walsh – Outreach Specialist and Deena Patrick, Therapist
---
4) How Stickley Furniture changed the Vietnamese Refugee Experience in CNY
Featuring Mrs. Aminy Audi – Stickley, Audi & Co. Chairman and CEO
Edward Audi – Stickley, Audi & Co President
---
5) How Music of the Vietnam War shaped an Era and how its influence on music today
Featuring Art Flowers – Novelist, Essayist, Vietnam Vet and Performance Poet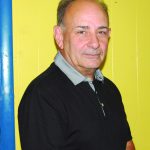 Bob Decker
Bob Decker was a twenty-something soldier who, though serving stateside, was ignored by girls and sometimes spat upon and taunted because of his military service. "Although military life wasn't all bad, the way we were treated stuck with me, affected me, and even was part of the reason I married later in life," he explained. Bob was in college when he enlisted figuring he'd do his duty and then return to school. He was all set to ship out, until it was announced that the trial of Army Lieutenant William Calley for the 1968 slaying of civilians in My Lai, was going to happen at Fort Benning, Georgia where Bob was stationed. Instead of heading overseas to Vietnam, he and just about every other available soldier were quickly made MPs to handle the security demands of the court-martial proceedings. What he carries with him are vivid memories of the many nights in the Army barracks being awakened by screaming soldiers and jumping up to hold them down and calm them with cold compresses placed on their foreheads and whispered reassurances. "There wasn't a name then for what we call PTSD today," he explained. "But we did know one thing for certain – we wanted to keep these guys out of a psych ward and make sure they got honorable discharges when the time came."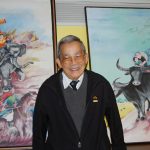 Vinh Dang
Vinh Dang arrived in Syracuse, New York in 1996 after years of trying to get from Vietnam to the United States. He entered the South Vietnamese army in 1965 and served for 10 years. In 1975, during the collapse of Saigon, he was arrested by the communists and spent over seven years in a concentration camp – they called them "re-education camps." The treatment was horrible and many of his friends in the camp died. After his 1982 release he spent 10 years working as a farmer, while his application to come to America sat in a cabinet. When he finally arrived here he realized that in some ways, American and Vietnamese veterans had something else to share beyond the war itself – tough times when the war ended and feeling they were not accepted in their countries. Mr. Dang sums up his life this way: "I was a soldier and our old flag's motto was "country," "honor," and "responsibility." We lost as a country. We lost as a republic. We lost everything. But we practice our country's freedom right here in our second country, America." For over 20 years this now 88-year-old has been volunteering with the Syracuse Vietnamese community and is dedicated to honoring the culture of Vietnam, especially through his art.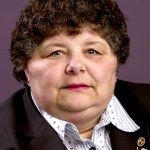 Dr. Linda Townsend
Dr. Linda Townsend isn't a Vietnam veteran. But her efforts to right the wrongs of the past – the lack of honor and appreciation for service rendered by Vietnam veterans – has been a driving force in her life. Three years ago Linda received a WCNY Maker Award for her outstanding efforts in education, as a social studies and psychology teacher in the Port Byron School System. But she's equally passionate about her work with Chapter 704 of the Vietnam Veterans of America in Auburn, NY. She was a driving force in the organization of a four-day (24/7!) The Wall that Heals event earlier this year, an event that involved people of all ages to respectfully gather at the half-model of the Wall to pay tribute to the fallen and to learn. She tried, unsuccessfully, to get Ken Burns to the event; she was successful in getting a letter to share from Gary Sinese. Rear Admiral Richard West, a Vietnam veteran attended and Major General Hilbert flew in from Washington, D.C. to speak and conduct a pinning ceremony. Her efforts have been acknowledged by the Vietnam Veterans of America who in October, 2016 awarded her honorary life membership.
Robert F. Stryker
Two veterans from two different wars were the inspiration for the name of one of the Army's most important armored vehicles, the Stryker, unveiled in 2002. Both men were awarded the Congressional Medal of Honor posthumously for their heroism; Pfc Stuart Stryker during WWII, and SP4 Robert Stryker, for service in Vietnam. A native of the Auburn area, SP4 Stryker saved the lives of at least six of his fellow soldiers. An annual graveside memorial service is sponsored by the veterans organization that voted to have their official name be the Robert F. Stryker Memorial AmVets Post 513.
President Lyndon Johnson
President Lyndon Johnson came to Syracuse on Aug. 5, 1964 to speak at the dedication of the new Newhouse Communications Center on the Syracuse University campus. Only a few sentences of his speech, however, dealt with the dedication – the rest of his remarks focused on the Communist threat in Southeast Asia and the Gulf of Tonkin incident. On Aug. 2, 1964, the U.S. destroyer Maddox exchanged shots with North Vietnamese torpedo boats in the Gulf of Tonkin. Two days later, the Maddox and another destroyer reported once again coming under fire although most historians have concluded there were no attacks on Aug. 4. But whether they occurred or not, the attacks provided the reason for an American response – air strikes. It has been said that this is the speech that launched the Vietnam War.
Meet Tom Grace
As a teenager, Tom Grace, accompanied his parents to hear the President that day. He came away excited and confident that President Johnson was following in the footsteps of the assassinated President Kennedy. Tom graduated high school and enrolled at Kent State. The Vietnam War was dragging on. Richard Nixon had been elected president, proposing to invade Cambodia. Grace appeared at a campus protest against Nixon's plan, a protest that ended with National Guardsman opening fire on students. Grace tried to run and was shot in his foot and ankle. Last year he authored a book about his life-changing experiences.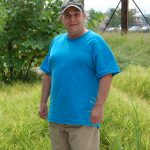 They Called Me Doc
Jim Scaravillo was working at a Syracuse grocery warehouse when he received his draft notice. Although he had no medical experience, he was put into a medic training program at Fort San Antonio, Texas and then assigned to the 26th Engineers Combat Battalion in Chu Lai, Vietnam. One of his duties was to go out with mine sweeping crews to make sure the one-road entrance to the base at the top of a mountain was useable. "I thought I'd be scared," said Jim. "But I liked being a medic, taking care of people. They called me Doc." He compares his experience to that of the MASH unit portrayed on the popular TV show with Alan Alda, although he never dealt with any soldiers with life-threatening injuries. His memories include the always-anticipated air drops of supplies and mail, the good guys he served with, and the friendly Vietnamese he encountered including Nuk, the housekeeper for the tents. He missed home and pizza and didn't like all the rain. One day a 2 ½ ton dump truck loaded with sand that was part of a convoy blew up, throwing him in the air. "I didn't realize at first that I had sliced my arm until one of the guys pointed it out, then the pain set in. They patched me up and I was back at work in a couple of weeks, with a scar to remind me what happened." He was "tickled pink" when he was discharged. "Stepping off the plane in California, the first stop on my return home, was like going back to the world," he explained. "My heart was going 90 miles per hour!" His job, where he worked on the warehouse dock and took care of customers, was waiting for him, along with family and friends. "I went right back into my life here with no problem, but I didn't want anything to do with medical stuff anymore."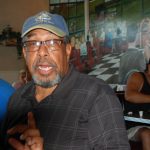 Glenn Brooks
Glenn Brooks is a pastry chef these days at Clear Path for Veterans who pays attention to the details, like making his own candied orange peel to put on top of his freshly baked orange cake, destined to be enjoyed by fellow veterans. But after serving in Vietnam, he held a variety of jobs: clown, professional magician, and eventually a substitute school teacher. "I have been married three times and my first wife and kids didn't even know I had been in the service," he said. "For awhile I lived in my car, travelling place to place making money as a magician. My counselor pointed out to me that I was technically homeless but I never thought of myself that way since I was making good money and the car was just the place I lived." Diagnosed with PTSD, there have been times he has been suicidal, but as he and the veteran across the table explained, Glenn has learned how to cope when the symptomatic triggers of his PTSD appear.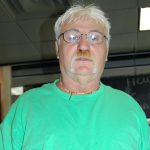 Louis not Louie
Louis Pascarella has a great mustache and a smile to go with it. He has two things he wants to share. The first is in response to the question, "have we learned anything since Vietnam?" He sadly shakes his head "no". "History just keeps repeating itself…but wait, yes, we did learn something ….veterans today are treated better than we ever were and that is a good thing." The second thing involves a more personal wish from this bear of a man who is never a "Louie". "There were more local guys killed in Vietnam from Syracuse's Henninger High School than any other school in the city. There was a plaque that listed the names, although not all of them, that hung in a place of honor at the school. Then it got moved to an office somewhere." Louis would like to see that plaque back in a place where it is a visible reminder of the sacrifice made for all. (Editorial Note: the new principal at Henninger High School is a veteran himself and has invited Louis to come see the plaque)
Thomas TaylorBrown
"I ended up not being old enough to serve. But my whole childhood was filled with fears of thinking I would. I saw my older siblings and friends go off to war. I remember some of them coming back dead. I thought my fate was sealed. As a boomer at the end of that era it consumed my childhood. Born in 1959 I was spared the agony but not the worry."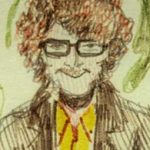 March on Washington: Nov. 15, 1969, to Bring All the Troops Home Now!
Around 5:30 a.m. my friend Heidi picked me up in her Ford Maverick. Half an hour later at the University of Delaware we boarded one of several large buses chartered by the Newark New Mobe, the Delaware chapter of the New Mobilization to End the War in Vietnam. On each bus were two New Mobe marshals. I think they were Quakers. Their job was to spend the trip training the riders in the nonviolent principles and tactics that we would need to know and use in Washington that day in order to make an effective antiwar statement. Given that the Weather Underground had dumped a ton of terrible publicity on the whole antiwar movement less than six weeks ago with the senseless "Days of Rage" in Chicago, the avowedly and typically peaceful New Mobe was especially careful to ensure that this day would be peaceful enough to garner us some good publicity for a change….
Click to see more!
When we got to Washington we walked to the Mall from where the buses parked a few blocks north of Pennsylvania Avenue. The air was bitter cold. Most of the morning we just huddled on the Mall, shivered, and waited….Finally the marshalls began organizing the march itself, from the Capitol up Pennsylvania Avenue to encircle the White House, then to disperse peacefully back to the buses to go home. The march was fun. We chanted, sang, yelled slogans, and generally had a great time….We could not get close to the White House because of the perimeter barricade of buses, cops, and Secret Service agents. Rumors flew that Nixon was not there anyway, or if he was, he was watching football and not paying attention to us.
Toward the end of the march, in the vicinity of the White House, I heard someone say that some of us were going over to the Justice Department to show support for Bobby Seale….I decided to go. When I got there, I realized that I was a latecomer. Thousands of people who had already surrounded the building were chanting "Free Bobby Seale!" There was no violence….I noticed a handful of guards between the crowd and the building, mostly near the flagpole. No one was attacking anyone.
Some demonstrators tried to lower the U.S. Flag. The guards pushed them back and re-raised the flag. More people then tried to lower the flag. Again, the guards intervened, but our side managed to get it down. Someone threw what might have been a water balloon filled with blood-red dye at the building. It hit and burst about 20 feet up the wall. That did not hurt anyone. It was just a symbolic act. It did not break a window. Two skirmish lines of D.C. cops in full riot gear advanced with batons at the ready, one from the north, the other from the east. There may have been more but those two were all I could see from where I was. When they had blocked our possible escapes…they lobbed at least three tear gas canisters into the middle of the crowd, all the while maintaining their slow, deliberate advance. No one had attacked them first! They attacked us!
The stinging, searing effect of the gas was immediate. I would endure bleeding, open sores in my nose and mouth for the next two weeks.
Coughing like crazy, nearly blinded, and scared that I was about to get my skull bashed in, I pulled the front of my coat collar over my face…leaving only a slit for my eyes. Images of savage beatings that other cops had inflicted on other innocent and unarmed people at other antiwar events flashed through my mind. I got out of there. I made it back to the bus on time. The marshalls and others with cold compresses and assorted makeshift remedies helped those half-dozen or so of us who had been gassed. Heidi dropped me off at home around 10 or 10:30 p.m.
ABC, NBC, and CBS each told a slightly different story (of the event) but each got it wrong. Each blamed the violence at the Justice Department on the marchers. Each said that we attacked the cops before they used the gas on us. … The Sunday, November 16 New York Times headline was: "250,000 War Protesters Stage Peaceful Rally in Washington; Militants Stir Clashes Later." The rally was indeed peaceful, but there probably closer to half a million of us, and it was not any "militants" who had stirred the clashes. It was the District of Columbia Metropolitan Police Department.   (Told by local author Eric v.d. Luft from his book, Die at the Right Time: A Subjective Cultural History of the American Sixties)
Submitted by Ed Guzylak
I was nine years old when my brother served in Vietnam. I knew it was a terrible thing and understood that he might not come back. I'm 57 years old now and after watching many documentaries and movies, I have a much better understanding of the war. I feel worse now than I did as a kid with what he had to experience. While I was playing wiffle ball, and hide and seek, he was dodging bullets, snipers, and booby traps. Sometimes I feel guilty for what he had to endure and I didn't.

Click to see more!
My brother would send letters home to say that he had had a close call, and my parents would cry. Before he served, my parents had always gone to dinner dances and had a good time, but during his tour, they did not go out.
I've also wondered what it would have been life if he had never made it back. In July 1970, a man from Western Union came to the door with a telegram. My heart was pounding really hard, afraid that something had happened to him. It was my grandmother in Germany who had passed away instead.
Every night at 6:30, the world news would come on and it was reported how many GIs had been killed that day. My parents and I wondered if one of them was my brother.
He came home in August 1970. I remember vividly how thrilled my family and I were – even the dog raced around the house in continuous circles!
My brother passed away in July 2002 from cancer.   I'm very happy to receive the Vietnam Vet family member pin!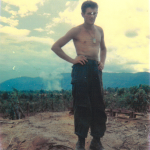 The Claw
Tet '68
I came home from Vietnam but never really made it Home.
BOB the Marine made it thru the war, bOb the man didn't.
Click to see more!
I wonder why,
I love music, I love life.
But I don't live life.
I got to rap groups, sometimes two.
I take my meds, I work out too.
But I'm stuck within,
always looking out but afraid to reach out.
Alone and breathing for not.
Soldier's Heart I'm told,
Make the best before your old.
Gross Stress Reaction
Irritable Heart
Combat fatigue
Rail Road Spine
Neurosis Hell    Pain is real!!
Post Traumatic Stress Disorder That's it.
Post Traumatic Stress Disorder For Sure….
It's bOb Fighting     "BOB the MARINE"    within ME…
The Claw
Tet '68
My Shadows
I live, but only for the shadows.
I can't live in the Sun, it's too dangerous.
The shadows are warm, protecting like a lovers arms.
Afraid to go out, and afraid of what?
The shadows are in my mind, look around, do others see shadows or only me?
Does it sound ok to be around only the shadows?
The only time I'm free is in the night. When the shadows roam.
Pain it black, they say. It's not a color but escape.
Even in the dark, light makes shadows, some small some large. For Me alone.
So again I ask what's a man to do, to escape?
Move at once, back into the shadows.
The Claw
Tet '68
WCNY will be previewing the Ken Burns documentary, The Vietnam War, at several locations across the region. The free public screenings will include time for attendees to discuss their reactions to the documentary as well as share their own stories and memories of the Vietnam War era.
The locations, dates and times are listed below:
Weds. September 13 @ 6:30 p.m. – Skaneateles Library, Skaneateles
Thursday, September 14: 10:30 a.m. – The Onondaga County Central Library, Syracuse
Thursday, September 14: 2:30 p.m. – Maxwell Memorial Library, Camillus. Space is limited, please register on the library's website at: www.maxwellmemoriallibrary.org
Thursday, September 14: 7:00 p.m. – Cayuga Community College's Bisgrove Theater, Auburn
Saturday, September 16: 2:30 p.m. – Paine Library, Syracuse
Thursday, November 9: 6:30 p.m. – Liverpool Library, Liverpool
Funding provided by: Members of The Better Angels Society; Bank of America; Corporation for Public Broadcasting; PBS; Park Foundation; The Arthur Vining Davis Foundations; The John S. and James L. Knight Foundation; The Andrew W. Mellon Foundation; National Endowment for the Humanities; The Pew Charitable Trusts; Ford Foundation Just Films; and Rockefeller Brothers Fund.