The Best of Winter Inside
Member's Choice.
Thank you to our members for submitting great ways to enjoy winter inside!
We surveyed members to find out how to make the best of winter inside in Central New York, the Finger Lakes, and the Mohawk Valley.
Location: One Conservation Pl. Syracuse, NY 13204 315-435-8511 rosamondgiffordzoo.org
The Rosamond Gifford Zoo is home to more than 700 animals of all shapes and sizes. Must see exhibits include the U.S.S. Antiquities, the Diversity of Bird Aviary, Adaption, the Lion Corridor, the Social Building, the Asian Elephant Preserve, among others.
---
Watch PBS on Roku/Netflix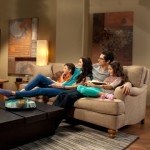 Location: Anywhere!
Invite your friends or family over for an entertaining night at home. Set up your Roku or Netflix and prepare to enjoy hours of PBS. Or, consider watching WCNY, Create, World, Plus, or HowTo. Socialize between shows with dinner, cards, and dessert. Prefer to do something on your own? Heat up the house with a roaring fire, find your favorite four- legged friend, and enjoy some hot chocolate with a book.
---
Enjoy the Theatre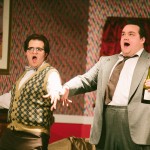 The CNY Playhouse
Location: ShoppingTown Mall 3649 Erie Blvd. East Syracuse, NY 13214 315-885-8960 cny.playhouse.com
This playhouse provides the community with a venue dedicated to local performers and theatrical entertainment in a friendly atmosphere. Watch a musical, comedy, drama, or cabaret. Parking is convenient, concessions are reasonable, seating is cramp-free, and it's totally informal.
Move Over Mrs. Markham | Jan. 8-23
First Date | Feb. 12-27
Our Town | March 11-19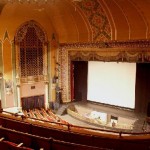 Rome Capitol Theatre
Location: 220 W. Dominion St. Rome, NY 13440 315-337-6453 romecapitol.com
Visit Rome Capitol in downtown Rome. From the live theatrical performances of SummerStage to world famous big bands such as Glenn Miller, Artie Shaw, and Tommy Dorsey;dance programs; and classic silent and talking films, there is something for everyone. Don't miss the 13th Annual Cartoon Madness every day during mid-winter break (Feb. 15-19 at 7 p.m. and Feb. 20 at 2:30 p.m. and 7 p.m.) See Bugs Bunny, Daffy Duck, and Porky Pig!
---
Take in Local Art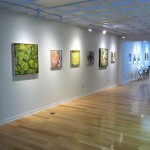 Corners Gallery
Location:  903 Hanshaw Rd. Ithaca, NY 14850 607-257-5756 cornersgallery.com
Newly expanded and renovated in 2014, Corners Gallery is a contemporary art gallery. The gallery is located and just minutes from downtown Ithaca. The gallery always welcomes the public for openings, artist talks, and other events.
---
Learn about the Erie Canal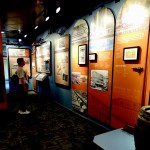 Erie Canal Museum
Location: 318 Erie Blvd. East Syracuse, NY 13202 315-471-0593 eriecanalmuseum.org
Explore Erie Canal documents, photographs, prints, rare books. See a reconstructed canal boat and learn about how people traveled on the canal at 4 MPH. Stop by the museum giftshop to take home a book, poster, or apparel.
---
Laugh with Comedians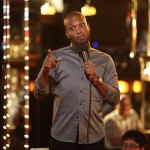 Auburn Public Theater
Location: 8 Exchange St., P.O. Box 771, Auburn, NY 13021 315-253-6669 Auburnpublictheater.org
Since its founding in 2005, Auburn Public Theater has welcomed more than 100,000 patrons to experience year-round programming in its performing arts and community center. Lighten up with comedy featuring Ali Siddiq, Jan. 16 at 8 p.m. Andy Woodhull performs March 19 at 8 p.m. This past summer Woodhill was the first comedian to make his network television debut on the "The Tonight Show with Jimmy Fallon."
---
Rejuvenate the Soul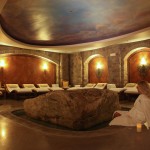 Mirbeau Inn & Spa
Location: 851 West Genesee St. Skaneateles, NY 13152 315-685-5006 Mirbeau.com
Escape the daily grind and stresses with an afternoon at the spa. Best perk? When you book a spa treatment, you're entitled to lounge or nap in the resting room with a heated foot pool. Plus, take advantage of the herbal infused saunas, steam rooms, or the heated whirlpool spa with private bar in the Aqua Terrace. Complimentary exercise or yoga classes will help you unwind and prepare for 2016.
---
Bowl in Style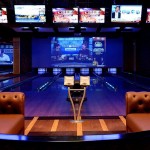 Revolutions at Destiny USA
Location: 9090 Destiny USA Dr., Syracuse, NY 13204, 315-313-6307 Syracuse.revolutionsbowl.com
Give your bowling experience a twist with this family-friendly bowling and entertainment center. Spend the afternoon to enjoy contemporary cuisine, 24 boutique bowling lanes, more than 45 video arcade games, The Stadium sports amphitheater and Revo LIVE— a Vegas style showroom. Tip: park near the pedestrian bridge and walk to Revolutions.
---
Make Your Own Glass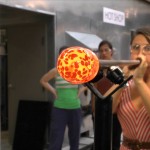 Corning Museum of Glass
Location: One Museum Way, Corning, NY 14830 607-937-5371 cmog.org
Learn the basics of sculpting and glassblowing techniques, using borosilicate and soft glass with the "Flame Working for Everybody" class. Use colored rods and tubing to create blown beads, ornaments, goblets, and human figures. Venetian techniques for making figures with soft glass also will be demonstrated. The week-long class takes place Jan. 11-16. Other classes include how to make your own clock, bead, picture frame, glass flower, and wind chime. For class information, see cmog.org.
---
Relax with Yoga, Food and Wine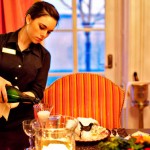 The Inns of Aurora
Location: 391 Main St. Aurora, NY 13026 315-364-8888 innsofaurora.com
Relax in the stillness of winter at the Inns of Aurora Jan. 22-26. After a weekend of food, wine, and practices to boost your mood, you'll be ready to take on winter. The weekend is packed with activities including cooking demonstrations and wellness activities. Get inspired to stock your winter pantry for healthy cooking. Find out how to switch up your bedtime routine for deep sleep. A restorative yoga class will wake up your body and keep your joints happy all winter long. Take home a wellness kit of herbs, spices and oils.
---
Mini Golf Inside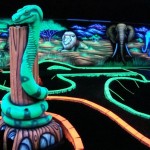 Shipwreck Golf
Location: 759 State Rte. 13 Cortland, NY 13045 607-758-8585 shipwreckgolf.com
Golf in the dark with Glow Golf at Shipwreck Golf, a family-owned and operated mini golf course featuring the largest 18-hole indoor miniature golf course in the United States. Kids will especially like the bounce house, treasure chest gem dig, and Captain Jack's Ice Cream Shack.
---
PYOP: Paint Your Own Pottery
Dynamic Ceramics
Location: The Shops at Ithaca Mall F-21 40 Catherwood Rd., Ithaca, NY 14850 607-257-1937 dynamicceramicslansing.com
Decorate your home with a hand painted piece of pottery including mugs, tableware, serving dishes, figurines, and garden décor. All pieces are food and dishwasher safe. Painting perk? When you pay for the pottery, paint time is free.
---
Create New Things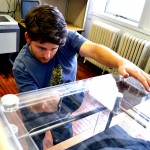 SALT Makerspace, Syracuse Arts Learning & Technology
Location: 201 East Jefferson St., Suite 200, Syracuse, NY 13202, Saltmaker.org
Make, fix, invent, and modify all kinds of things at the SALT Makerspace. Learn basic skills to advanced techniques in Laser cutting, 3D Printing, CNC Fabrication, Arduino, and mold-making. Build a 3D printed prototype, laser etched jewelry, and plastic casting. Meet new people, collaborate on ideas and work on projects. Stop by for a day, or consider a membership for the winter.
---
Explore Women's Rights in Seneca Falls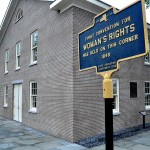 Seneca Falls National Historical Park
Location:  136 Fall St., Seneca Falls, NY 13148 315-568-2991, nps.gov/wori
Travel back in time to the first Women's Rights Convention held in Seneca Falls in 1848. One hundred women and men echoed words with their signatures in support of the Declaration of Sentiments. See artifacts recovered during archeological investigations, things owned or used by the families who organized the convention, and original architectural samples removed from historic structures.
---
Send Us Your Favorite Indoor Winter Activity