Coming to WCNY-TV this month!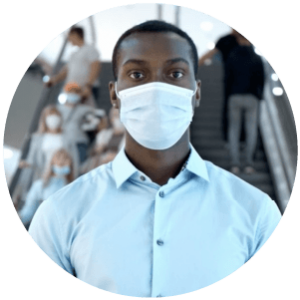 Cycle of Health—Black Health
Watch Thursday, Feb. 3 at 8 p.m. on WCNY-TV
The pandemic has shined a light on the health disparities that exist in our society. Studies show racial and ethnic groups are disproportionately affected by COVID-19. Explore the vaccines, misconceptions, community resources, and more, with doctors and public officials.
---
Muhammad Ali Round Two: What's My Name?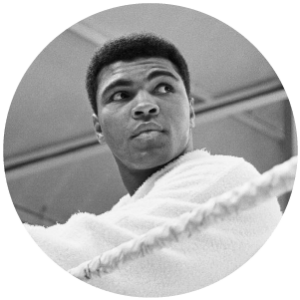 Watch Friday, Feb. 4 at 9:30 p.m. on WCNY-TV
Cassius Clay publicly joins the Nation of Islam and takes the name Muhammad Ali. When he refuses induction into the Army, he is stripped of his title and forced into exile. After three years he returns to the ring, but he's lost a step.
---
Finding Your Roots—Fighters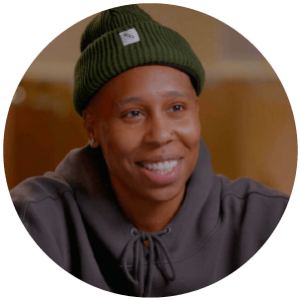 Watch Tuesday, Feb. 8 at 8 p.m. on WCNY-TV
Terry Crews and Tony Danza discover they are not the first in their families to overcome adversity.
---
American Masters—Marian Anderson: The Whole World In Her Hands
Watch Tuesday, Feb. 8 at 9 p.m. on WCNY-TV
Discover an international singer who captivated royalty in Europe and defied the conscience of 1939 America. Watch rare archival footage and hear audio recordings exploring her life and career from the Metropolitan Opera to the State Department.
---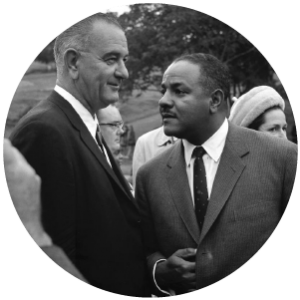 American Experience—The American Diplomat
Watch Tuesday, Feb. 15 at 9 p.m. on WCNY-TV
Muhammad Ali battles his fiercest rival, Joe Frazier, and the U.S. government, as he attempts to regain the heavyweight title. He first loses to and then defeats Frazier, but to become champion again, he will have to beat George Foreman.
---
Watch Tuesday, Feb. 15 at 8 p.m. on WCNY-TV
FRONTLINE and Retro Report tell the story of the 1967 killing of Wharlest Jackson Sr., a local NAACP leader in Natchez, Mississippi. The documentary follows Jackson's family as they search for the truth about what happened and examines the history of white supremacy in Natchez. It is part of FRONTLINE's multiplatform Un(re)solved initiative.
---
Watch Monday, Feb. 21 at 9 p.m. on WCNY-TV
2020 was a challenging year full of tragedy and loss, but it was also a year of activism and demands for equality. Young people across the world led marches; signed petitions; reached out to elected officials; and inspired peers and those in power to lend their support. Our youth has been instrumental in advocating for change and stimulating conversation. Tune in to learn more about how young people are leading the charge for systemic transformations, and impacting the future of New York State.
---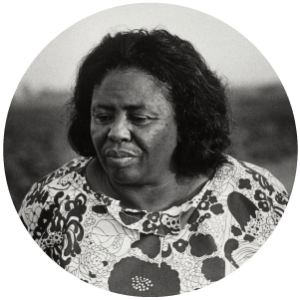 Fannie Lou Hamer's America: An America Reframed Special
Watch Tuesday, Feb. 22 at 9 p.m. on WCNY-TV
Fannie Lou Hamer's America is a portrait of a civil rights activist and the injustices in America that made her work essential. Through public speeches, personal interviews, and powerful songs of the fearless Mississippi sharecropper-turned-human-rights-activist, Fannie Lou Hamer's America explores and celebrates the lesser-known life of one of the Civil Rights Movement's greatest leaders.
---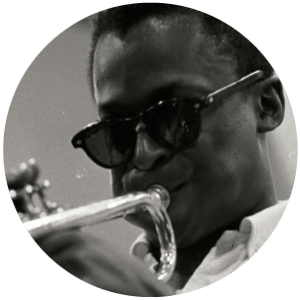 American Masters—Miles Davis: Birth of the Cool
Watch Friday, Feb. 25 at 9:30 p.m. on WCNY-TV
Discover the man behind the legend. With full access to the Miles Davis Estate, the film features never-before-seen footage, including studio outtakes from his recording sessions, rare photos and new interviews.
---
WCNY presents the "Muhammad Ali" live virtual screening and discussion event,  sponsored by St. Joseph's Health, Geddes Federal Savings, and Pomeroy.
Muhammad Ali brings to life one of the most indelible figures of the 20th century. A three-time heavyweight boxing champion who captivated millions of fans across the world with his mesmerizing combination of speed, grace, power in the ring, charm, and playful boasting outside of it. Ali insisted on being himself unconditionally, and became a global icon and inspiration to people everywhere.
Join us in exploring Muhammad Ali's professional boxing career, lifetime achievements, and historic rise to fame. Watch clips from the four-part documentary film, "Muhammad Ali," and enjoy a live Q&A discussion with local boxing experts, all from the comfort of your home! The event is free, but registration is required.
Panelists:
– Srdan Lukic, Founder & Executive Director of Fight For Hearts and Retired International Boxer
– Curtis Chaplin, Owner of Option Zero and Competitive Boxer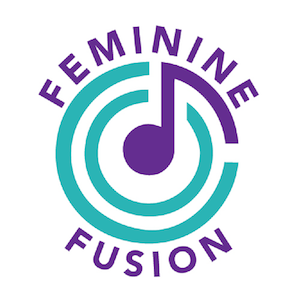 Classic FM
Feminine Fusion
Women of Color: Performers, Part 5
Performances from women of color throughout the years.
Listen Sunday, Feb. 13 at 2 p.m. on Classic FM.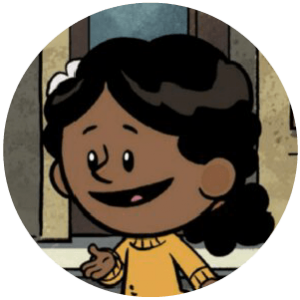 WiCkNeY KIDS
Celebrating Black Leaders with PBS KIDS
"Xavier Riddle and the Secret Museum" is a series for children ages 5 to 8 that follows the adventures of three friends as they tackle everyday problems by doing something extraordinary: traveling back in time to learn from real-life inspirational figures when they were kids! In this Friday Family Night feature, Xavier, Brad, and Yadina travel back in time to meet real-life historical figures Harriet Tubman, Maya Angelou, Frederick Douglass, Rosa Parks, Thurgood Marshall, Ella Fitzgerald, and Jesse Owens.
Watch Friday, Feb. 4, Saturday, Feb. 5, and Sunday, Feb. 6 at. 7 p.m. on WiCkNeY KIDS.
American Masters—Ailey
Discover the legendary choreographer Alvin Ailey, whose dances center on the Black American experience with grace, strength and beauty. Featuring previously unheard audio interviews with Ailey, interviews with those close to him, and an intimate glimpse into the Ailey studios today.
---
The Talk—Race in America
This documentary focuses on the necessary conversation taking place across the country in communities of color, where parents advise their children on how to behave if ever stopped by the police.
---
The Black Church: This is Our Story, This is Our Song
An intimate four-hour series from Henry Louis Gates, Jr., "The Black Church: This is Our Story, This is Our Song," will explore the 400-year-old story of the black church in America, the changing nature of worship spaces, and the men and women who shepherded them from the pulpit, the choir loft, and church pews.
---
On Easter Sunday, 1939, contralto Marian Anderson stepped up to a microphone in front of the Lincoln Memorial. Inscribed on the walls of the monument behind her were the words "all men are created equal."
---
In Their Own Words—Chuck Berry
Take a riveting ride on the Chuck Berry train exploring the life, the legend, the music, and the man who is regularly credited as the father of rock and roll. We will meet the family who loved him, the players who were there for the rise, and the stars who bow to his inspiration and credit him for their own success.
---