Coming to WCNY-TV this month!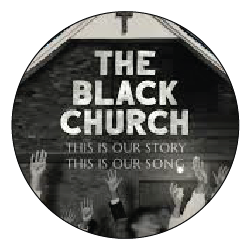 Black Church: This is Our Story, This is Our Song, Two-Part, Four-Hour Series
Watch Tuesday, Feb. 16 and 23 at 9 p.m. on WCNY-TV.
Black Church: This is Our Story, This is Our Song, from executive producer, host and writer Henry Louis Gates, Jr., the Alphonse Fletcher University Professor at Harvard University and director of the Hutchins Center for African and African American Research, traces the 400-year-old story of the Black church in America, all the way down to its bedrock role as the site of African American survival and grace, organizing and resilience, thriving and testifying, autonomy and freedom, solidarity and speaking truth to power. The documentary reveals how Black people have worshipped and, through their spiritual journeys, improvised ways to bring their faith traditions from Africa to the New World, while translating them into a form of Christianity that was not only truly their own, but a redemptive force for a nation whose original sin was found in their ancestors' enslavement across the Middle Passage.
Renowned participants in the series include media executive and philanthropist Oprah Winfrey; singer, songwriter, producer and philanthropist John Legend; singer and actress Jennifer Hudson; Presiding Bishop Michael Curry of The Episcopal Church; gospel legends Yolanda Adams, Pastor Shirley Caesar and BeBe Winans; civil rights leaders Rev.Al Sharpton and Rev. William Barber II; scholar Cornel West; and many more. Through their interviews, viewers will be transported by the songs that speak to one's soul, by preaching styles that have moved congregations and a nation, and by beliefs and actions that drew African Americans from the violent margins of society to the front lines of change.
---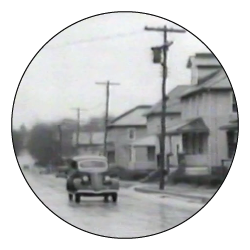 American Experience–Goin' Back to T-Town
Watch Monday, Feb. 8 at 9 p.m. on WCNY-TV.
This program explores the rise and decline of Greenwood, an extraordinary black community in Tulsa, Oklahoma. Greenwood had its heyday in the segregated era of the 1920s and 1930s, and by 1936, the neighborhood boasted the largest concentration of black businesses in the United States. However, it could not survive the progressive policies of integration and urban renewal of the 1960s. In a nostalgic celebration of old-fashioned neighborhood life, the black residents of T-Town relive their community's remarkable rise and ultimate decline. Ossie Davis narrates.
---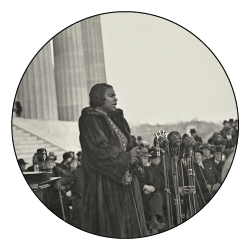 American Experience: Voice of Freedom
Watch Monday, Feb. 15 at 9 p.m. on WCNY-TV.
Explore the fascinating life of celebrated singer Marian Anderson. In 1939, after being barred from performing at Constitution Hall because she was Black, she triumphed at the Lincoln Memorial in what became a landmark moment in American history.
---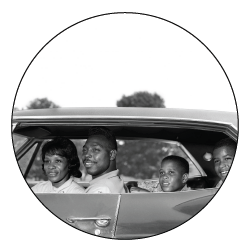 Driving While Black: Race, Space and Mobility in America
Watch Friday, Feb. 19 at 9:30 p.m. on WCNY-TV.
Discover how the advent of the automobile brought new mobility and freedom for African Americans but also exposed them to discrimination and deadly violence, and how that history resonates today.
---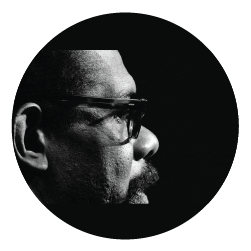 Independent Lens–Mr. Soul
Watch Monday, Feb. 22 at 10 p.m. on WCNY-TV.
In 1968, producer Ellis Haizlip developed a new show aimed at Black audiences, one that used the familiar variety-show format to display and celebrate the breadth of Black culture. For five years, the public television series SOUL! highlighted Black literature, music, and politics, and often paired guests in unexpected juxtapositions that gave them an opportunity to shine in unique ways. Haizlip presided over the show as an unusual, unassuming host who conducted interviews with both an intense interest and laid-back style, attracting notable, eclectic figures to the show, and providing a national platform for previously unheard voices.
The show quickly gained critical praise and public support as one of the first platforms to expand the image of African Americans on television and shift their representation from inner-city poverty and violence to the vibrancy of the Black Arts Movement. Despite pressure from producers and government administrations, the show never wavered in its celebration of all facets of Black culture, from ballet dancers to blues singers. Mr. SOUL! delves into this critical moment in television history, as well as the man who guided it, through participants' recollections and archival footage, highlighting a turning point in representation whose impact continues to resonate to this day.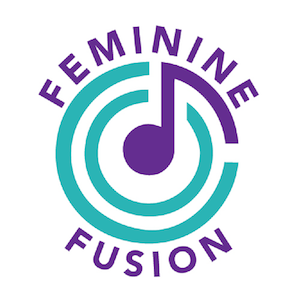 Classic FM
Feminine Fusion
Women of Color: Leaders, Part 3
Meet women who are dedicated to women of color who are conductors and organizers in the classical music world.
Listen Sunday, Feb. 6 at 2 p.m. on Classic FM.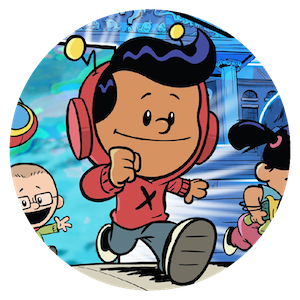 WiCkNeY KIDS
Celebrate Black History Month with Xavier Riddle and the Secret Museum!
Join Xavier, Yadina, and Brad as they meet some of America's most influential and historical Africa American figures!
Watch "I am Harriet Tubman" at 7 p.m., "I am Jesse Owens/I am Ella Fitzgerald" at 7:30 p.m.; followed by "I am Rosa Parks/I am Thurgood Marshall" at 8 p.m., "I am Maya Angelou/I am Frederick Douglass" at 8:30 p.m., and "I am Zora Neale Hurston/ I am Charles Dickens" at 9 p.m., and "I am Wilma Rudolph/I am Jonas Salk" to follow at 9:30 p.m.!
Watch Friday, Feb. 5 at 7 p.m. The WiCkNeY KIDS Family Marathon re-airs Saturday, Feb. 6 and Sunday, Feb. 7 at. 7 p.m. on WiCkNeY KIDS.
Independent Lens—The First Rainbow Coalition
In 1969, the Chicago Black Panther Party formed an alliance across lines of race and ethnicity with the Latino Young Lords Organization and the Southern White Young Patriots Organization. Together, these groups formed the First Rainbow Coalition to confront issues of police brutality and substandard housing.
http://www.pbs.org/independentlens/videos/official-trailer-the-first-rainbow-coalition/
The Talk—Race in America
This documentary focuses on the necessary conversation taking place across the country in communities of color, where parents advise their children on how to behave if ever stopped by the police.
https://www.pbs.org/video/talk-race-america-talk-race-america/
American Creed
Join former Secretary of State Condoleezza Rice, historian David Kennedy, and a diverse group of Americans to explore whether a unifying set of beliefs can prove more powerful than the issues that divide us.
https://www.pbs.org/show/american-creed/
Maya Angelou: And Still I Rise
This unprecedented film celebrates the life of Dr. Maya Angelou by weaving her words with rare photographs and footage. From her upbringing in the Depression-era South, to her work with Malcolm X in Ghana, this film takes us on an incredible journey through the life of a true American icon.
https://www.pbs.org/video/american-masters-maya-angelou-and-still-i-rise-0/