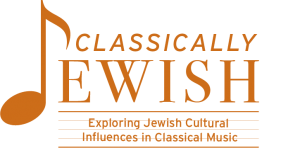 Music has been central to the Jewish cultural and religious identity for thousands of years. This rich heritage has been a source of inspiration for composers and performers. "Classically Jewish" explores the influence that Judaism has had on classical music around the world from the Renaissance to present day.
Featured topics on the show with host Adam Fine include Ernest Bloch, Salamone Rossi, Jewish violinists, music composed in concentration camps during the Holocaust, Jewish composers of Hollywood, and more.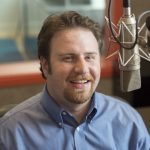 Adam Fine is the weekend and Monday evening host of "Classic Choices" on WCNY-FM. An active performer and music director, Adam has sung with numerous opera companies and orchestras including Opera Saratoga, Syracuse Opera, and Oswego Opera.  He has also sung in Synagogue from a young age sparking a lifelong interest in Jewish music.  Adam has served as a cantorial soloist for several congregations including Congregation B'nai Sholom in Albany, NY and Temple Beth El in Glens Falls, NY for which he was also the director of the religious school.  In his spare time, Adam is a collector of political buttons and is a leading expert in Jewish American campaign memorabilia. Adam holds a BMus from Northwestern University in choral music education and composition where he also served as director of the Jewish a cappella group and klezmer ensemble.
New episodes premiere on Sundays at 3 p.m.  Listen on Classic FM, streaming online at wcny.org/radio, or with the TuneIn app.
| Air Date | Program Title |
| --- | --- |
| Sunday, April 19 | 1-16 Eitz Chayim |
| Sunday, April 26 | 1-17 Theater |
| Sunday, May 3 | 1-18 19th Century Composers |
| Sunday, May 10 | 1-19 Jewish Women Composers |
| Sunday, May 17 | 1-20 Mario Castelnuovo-Tedesco |
| Sunday, May 24 | 1-21 Piano Music |
| Sunday May 31 | 1-22 Non-Jewish Composers |