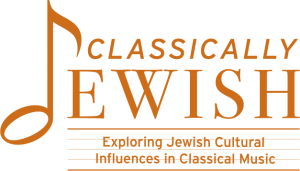 Music has been central to the Jewish cultural and religious identity for thousands of years. This rich heritage has been a source of inspiration for composers and performers. "Classically Jewish" explores the influence that Judaism has had on classical music around the world from the Renaissance to present day.
Featured topics on the show with host Adam Fine will include Jewish composers, music composed in concentration camps during the Holocaust, Jewish composers of Hollywood, Jewish violinists, and more!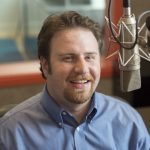 Adam Fine is the weekend and Monday evening host of Classic Choices on WCNY-FM in Syracuse, NY. An active performer and music director, Adam has sung with numerous opera companies and orchestras including Opera Saratoga, Syracuse Opera, and Oswego Opera. He has also sung in Synagogue from a young age sparking a lifelong interest in Jewish music.
Adam has served as a cantorial soloist for several congregations including Congregation B'nai Sholom in Albany, NY and Temple Beth El in Glens Falls, NY for which he was also the director of the religious school. In his spare time, Adam is a collector of political buttons and is one of the world's leading experts in Jewish American campaign memorabilia. Adam holds a BMus from Northwestern University in choral music education and composition.

Listen Saturdays at 7 p.m. and Sundays at 3 p.m. on Classic FM, streaming online at wcny.org, or with the TuneIn app beginning July 2019.

Saturday, July 6 at 7 p.m.
Sunday, July 7 at 3 p.m.
Title: Ernest Bloch
Description: Bloch, an American Jewish composer of Swiss origin, said, "What interests me is the Jewish soul, the enigmatic, ardent, turbulent soul that I feel vibrating throughout the Bible … it is all this that I endeavor to hear in myself and to transcribe into my music."
---
Saturday, July 13 at 7 p.m.
Sunday, July 14 at 3 p.m.
Title: Salamone Rossi
Description: Rossi, a Jewish composer from the late Italian Renaissance, was one of the first Jews to gain secular prominence as a court musician.
---
Saturday, July 20 at 7 p.m.
Sunday, July 21 at 3 p.m.
Title: Jewish Violinists
Description: From Jascha Heifetz to Itzhak Perlman to Fiddler on the Roof, the violin has played a prominent role in the Jewish musical heritage.
---
Saturday, July 27 at 7 p.m.
Sunday, July 28 at 3 p.m.
Title: The Golden Age of Hollywood
Description: Many of the composers from the early years of Hollywood were Jewish immigrants fleeing Nazi Germany including Erich Wolfgang Korngold and Franz Waxman.
---
Saturday, Aug. 3 at 7 p.m.
Sunday, Aug. 4 at 3 p.m.
Title: Music in a Time of Darkness
Description: Many notable musicians were murdered in concentration camps by the Nazi regime.  Composers such as Hans Krása and Pavel Haas found a light in this time of darkness as they continued to compose under insurmountable odds.
---
Saturday, Aug. 10 at 7 p.m.
Sunday, Aug. 11 at 3 p.m.
Title: Israeli Composers
Description: The country of Israel has developed a rich heritage of classical music beginning with Paul Ben-Haim who immigrated to the British Mandate of Palestine in the 1930s.
---
Saturday, Aug. 17 at 7 p.m.
Sunday, Aug. 18 at 3 p.m.
Title: Leonard Bernstein
Description: A preeminent American composer and conductor of the 20th century, Bernstein often incorporated his Jewish heritage into his music, once referring to himself as a "chip off the old tanakh."
---
Saturday, Aug. 24 at 7 p.m.
Sunday, Aug. 25 at 3 p.m.
Title: Chamber Music
Description: An exploration of how Jewish composers have utilized their heritage in writing chamber music.