Sesame Street
Sesame Street's mission is to use the educational power of media to help children everywhere reach their highest potential. The show combines a curriculum that addresses children's critical developmental needs with the sophisticated use of media and a large dose of fun.
Beyond the ABCs and 123s, the show delivers crucial lessons about health, emotional well-being, and respect and understanding to help kids grow up healthy, happy and at home in their world.
Learn more about Sesame Street.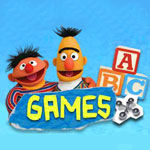 Sesame Street's website provides viewers with interactive  games, videos, apps and more.
Activities:
Learn more about the Sesame Street muppets
Watch episodes
Listen to songs
Play dozens of games
Find recipes
The show airs weekdays at 10 a.m. on WCNY and at 5 p.m. on Create.