Passport is a WCNY member benefit at the $60+ levels. With Passport, you can watch your favorite PBS and WCNY programs anytime, anyplace.

---
Accessing Passport
Use Passport on your computer at wcny.org, Apple TV, Roku, Amazon TV & Fire Stick, Chromecast, your tablet or Smartphone.

---
How to Access Passport
Passport on-demand streaming is available for WCNY Members at the $60+ levels. To become a member, click here!
We've compiled a how-to guide to help you access Passport. Check it out now and start streaming!
---
Passport Workshops
Check back soon for more information about Passport Workshops, designed especially for our members!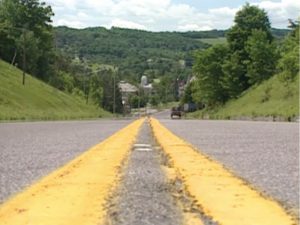 A Trip Down the Cherry Valley Turnpike
Watch on WCNY Passport
WCNY's local special takes viewers through the villages and hamlets along U.S.Route 20 in Central New York full of rich history and Americana.
---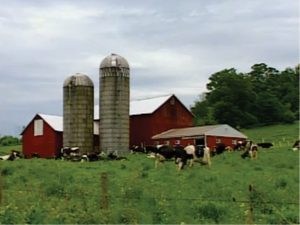 The Barn
Watch on WCNY Passport
Learn about some of the unique barns that can be found in Central New York, designed for specific purposes to meet the needs of different farmers.
---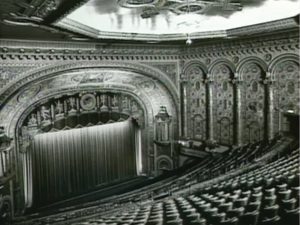 Central New York Picture Palaces
Watch on WCNY Passport
In this 2003 edition of WCNY's Central New York History series, Bill Baker narrates a journey through the memories architecture and lore of the great theaters across Central New York where action, comedy, mystery, romance and adventure lived.
---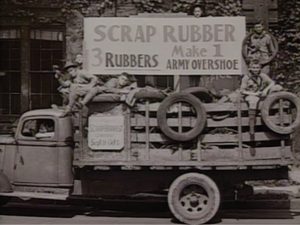 Central New York in the 40s
Watch on WCNY Passport
Take a nostalgic look at what was going on here on the home front and defines a turning point in America's history. Participants include Charle Marvin, Frank Tomaino, Rosemary Nesbitt, Jackie Coley, and John Marcham.
---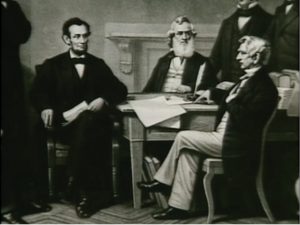 William Henry Seward: Lincoln's Right Hand
Watch on WCNY Passport
Best known for his involvement in the 1867 purchase of Alaska ("Seward's folly") and as Abraham Lincoln's most trusted advisor, William Henry Seward left a legacy that encompasses more than expansionist dreams. With historic photography, archival footage and on-location segments, this documentary provides historical insight into a founding father of the Republican Party and also one of America's most enigmatic though often overlooked politicians.
---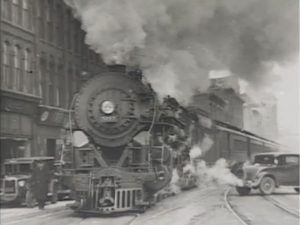 Riding the Rails: A History of Railroads in CNY
Watch on WCNY Passport
Climb on board with Bill Baker as he takes you for a ride along the historical railways of Central New York. This show makes several stops in places such as: Syracuse, Central Square, and even The Adirondacks.
---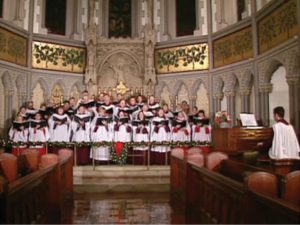 Central New York Christmas
Watch on WCNY Passport
Nothing says "The Holidays" more than numerous choirs across the Central New York region singing classic, modern, and cultural Christmas, and holiday favorites!
---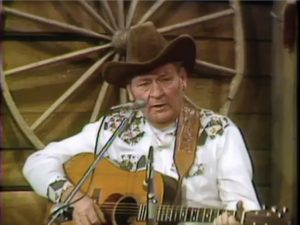 Bluegrass Ramble Special
Watch on WCNY Passport
Central New York Bluegrass legend Bill Knowlton, host of WCNY's Bill Knowlton Bluegrass Ramble radio program heard Sunday nights on WCNY for nearly 50 years, opens the stage to some of the region's leading Bluegrass and Folk music groups of the day.
---
Arctic Air: A Greenlandic Journey with the 109th
Watch on WCNY Passport
"Arctic Air: A Greenlandic Journey with the 109th," captures the commitment of scientists and military flight crews in a frozen land of incredible beauty but where danger always lurks. Meet the men and women who transport supplies, cargo and staff to and from Greenland in temperatures that threaten to freeze their planes' fuel and hydraulic fluid. See the camps where American and international teams of scientists seek to unlock mysteries of the past buried deep within the polar ice cap to help provide answers to some of today's most important questions about climate change and global warning. The environment is harsh and the specialized training is intense, they are dedicated to this unique and critical mission on behalf of our planet. This is an adventure not to be missed!
---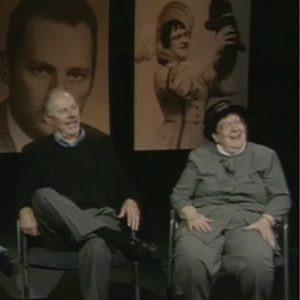 Central New York's Own: Broadcast Legends
Watch on WCNY Passport
Join The Play Lady, Baron Daemon, the Sandman, and many other Syracuse television and radio legends as they gather together to discuss their stories and share their favorite memories of being on television.
---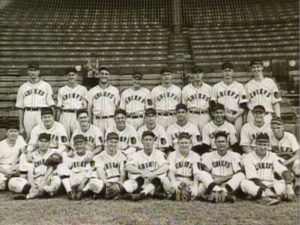 Stars, Diamonds and the Chiefs
Watch on WCNY Passport
Drop your peanuts and Cracker Jack's, because this show will "catch" you off guard as Ron Gersbacher takes you through the history of Syracuse's own baseball team: The Chiefs."
---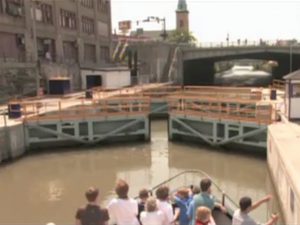 Dream Destinations: New York's Contemporary Canals
Watch on WCNY Passport
Opened to the public with great ceremony in 1825, "Clinton's Ditch" was considered an engineering marvel for its time. With little technical knowledge or precedents to guide them, workers surveyed, blasted and dug a 524-mile system across the state, opening up America for further exploration and development. Today, the state's canal system has become a tourist destination for boaters and kayakers, as well as bikers and walkers who use the old foot path along the canal. The program is hosted and narrated by Roy Underhill, of PBS's The Woodwright's Shop.
---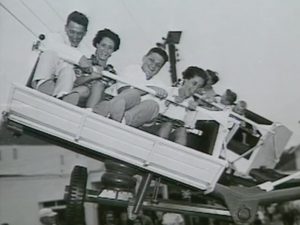 Great Amusement Parks of Central New York
Watch on WCNY Passport
The ratcheting sounds of roller coasters and the calliopes of the historic carousels are captured in this award-winning tour of the region's most cherished fun parks. Historic photos and 21st century footage capture the parks in all of their grandeur.
---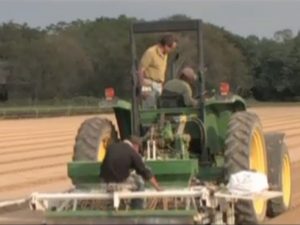 The Performers: Taking Center State in New York Agriculture
Available on WCNY Passport July 1
Watch Monday, July 16 at 9 p.m. on WCNY-TV
Exploring modern agriculture across New York, this 2007 documentary hosted by Liz Ayers crisscrosses the state's most fertile fields and cutting edge farms to learn how New York growers stay competitive in a global economy. The program visits with 12 farm families who build tradition with innovation from Long Island to Lake Erie to the Adirondacks.
---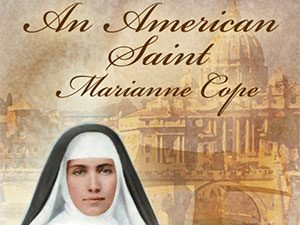 An American Saint: Marianne Cope
Available on WCNY Passport August 1
Watch Monday, Aug. 6 at 9 p.m. on WCNY-TV
This one-hour documentary is about Sister Marianne Cope, a German immigrant raised in Utica whose life journey led her from Central New York to Hawaii and ultimately to sainthood.