Events
WCNY/Post-Standard Spelling Bee
Date: Feb. 7
Time: 2 p.m.
Event Description: The goal of the spelling bee is to encourage children to perfect the art of spelling, and help enlarge their vocabularies and widen their knowledge of the English language.
More than 200 grade-school students from more than 40 school districts, private schools and home schools in Central New York entered this year's competition. The top 36 from the written test will advance to the Feb. 7 oral competition contest, and the winner will participate in the Scripps National Spelling Bee from May 24 to 29 in Washington, D.C.
Treehouse Tales Funshop (Workshop)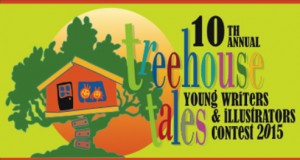 Date: Feb. 19
Time: 1 p.m.
Location:
WCNY Broadcast and Education Center
415 W. Fayette St.
Syracuse, NY 13204
Cost: FREE!
Event Description: Winter is a great time for reading and letting the imagination soar. Encourage talented young students to write illustrate stories for this contest. Parents, teachers, libraries, and after-school programs are invited to make Treehouse Tales an enjoyable winter project. At the Funshop, materials will be provided and writing tips will help students craft their entries.
Special Note* The event is free and open, but registration is suggested. Please call 315-453-2424 to register.