Season 7 Premieres June 1 at 8 p.m. on WCNY
Susan Kennedy, Dr. Rich O'Neill and the Cycle of Health team bring you a new, fresh summer season focused on health, fitness, and nutrition.
Susan Kennedy travels across the region focusing on stories of wellness that are as inspirational as they are informational. Dr. Rich digs deep into the science behind those topics most important to our mental health.
This season, the Cycle of Health crew visits stunning county and state parks located right here in our backyard to learn about programs and activities available there that connect nature with fitness. These incredible locations become the perfect inspiration to get up, get out, and get fit as the good weather rolls in.
Season Highlights
• Get prepared for those summer family vacations and camping trips with tips and hints on avoiding poison ivy and Lyme disease while preparing everyone for sun and heat exposure.
• Experts discuss the latest research on the effects of screen time on developing brains and new ideas on how to encourage everyone in your family to put down that device to promote mental and physical health.
• Community gardens have long been an oasis to many living in the inner city. Take a look inside the garden walls to discover why these special spaces are providing not only a haven of peace and serenity, but also a place where produce and plants provide health and wellness to community garden members.
WCNY-TV
Thursdays at 8 p.m. with a repeat Sundays at 6:30 p.m.
WCNY-Create
Saturdays at 3 a.m. and Sundays at 6 p.m.
WCNY HowTo 
Wednesdays at noon, 8 p.m. and 4 a.m. (Thursday) with a Saturday repeat at 8 a.m., 4 p.m. and midnight.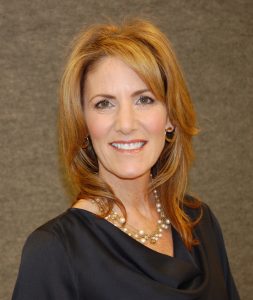 Susan Kennedy
Longtime host, reporter and producer, Susan Kennedy returns to Cycle of Health for a 7th season. She explores beautiful Central New York as the backdrop and inspiration to support healthful choices for the entire family. Susan comes to WCNY as a skilled journalist and media strategist, with more than 20 years experience reporting, writing, producing for television & radio news, public affairs and/or community events. Susan hosted WLVT-PBS39's public policy show "Tempo Public Square" in addition to her work for NBC, CBS, ABC and PBS affiliates across the country.
---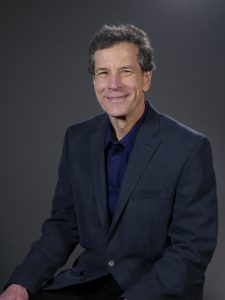 Dr. Rich O'Neill
Rich O'Neill, Ph.D., ABPP, CGP (oneillr@upstate.edu) is a Fellow of the American Board of Professional Psychology and a founder of the Institute for Decision Excellence and Leadership at SUNY Upstate Medical University. He began his career as a filmmaker and received a Student Academy Awardä for a film about a school which inspired disadvantaged students' success. As a psychologist, Rich has long-standing interest in fostering health, happiness, and success. He has presented on these topics in the media since 1985, currently with his Checkup from the Neckup radio spots and on WCNY's Cycle of Health. His consulting focuses now on work with individuals, partners, and groups to achieve greater health, happiness, and success.
Get set for Season Seven of Cycle of Health! Time to get up, get out and get inspired by beautiful Central New York. From the cool water of the Genesee River to Beaver Lake's relaxing trails — We show you how to have a healthy, vibrant summer! We'll travel around the region, showcasing the best in health and wellness programs. You're never too old nor too young for a little fun in the sun. So join us for Cycle of Health's seventh season! Premiering Thursday, June 1st at 8 pm right here on WCNY!
Watch Cycle of Health on Thursday at 8 p.m. on WCNY
Feature Article
COH Baldwin Segment Website Piece: 6.15.17
Some Additional Information about Substance Use Disorders and Recovery
–Rich O'Neill, Ph.D.
Daniel Baldwin's story illustrates some essential issues in severe drug/alcohol addiction and recovery.
How to tell if someone has a substance abuse problem?
Basically, substance abuse, including alcohol abuse, involves a pattern of ingesting substances that have significant negative consequences in a person's life.
We can see from Daniel's life that his drug dependence had severe negative effects on his physical and mental health, personal and family relationships, finances and career.
Substance use disorders range from mild to severe. Daniel's condition required intensive long-term treatment for him to become and remain sober and clean. Thankfully, people with mild to moderate substance use disorders may be able to stop abusing substances after brief, outpatient treatment.
Often there has been some trauma early in a person's life, and lingering pain, that the drugs and alcohol are an attempt to reduce. However, recent experience with millions of people becoming addicted to prescribed opioids shows us that addiction can occur without such a history as well.
Either way, some experts say that there is a core belief in families (and groups of friends) with a member who is addicted. That belief is "There is no one who is addicted in our family (or group)."
Sometimes simply asking a trusted, independent person one trusts as to whether that person see us as having a substance use problem can help us recognize it and take steps towards getting healthy again. We see in Daniel's life that his friends and family, and even the manager of the hotel he was in, speaking the truth to him about his addiction, helped him begin his ultimate recovery.
There are also simple screening measures that may be of help. The CAGE questionnaire for recognizing a problem with alcohol is useful and there are similar measures for other substance use disorders.
The CAGE questionnaire asks the following questions:
Have you ever felt you needed to Cut down on your drinking?
Have people Annoyed you by criticizing your drinking?
Have you ever felt Guilty about drinking?
Have you ever felt you needed a drink first thing in the morning (Eye-opener) to steady your nerves or to get rid of a hangover?[2]
Two "yes" responses indicate that the possibility of alcoholism should be investigated further.[
Finally, what can friends and family do beyond giving truthful feedback if asked, offering to accompany the person to treatment, and not doing things that "enable" the problem to continue like providing money etc? What if a person who is abusing completely denies having a problem? I suggest doing what Alec Baldwin did—first doing what we need to do to stay mentally and physically healthy ourselves. And, striving to have compassion because we all have problems we don't recognize and aren't ready to change.