NEW SEASON 9 – BEGINNING MAY 3RD 2018
Join us for a whole new season of Cycle of Health beginning Thursday, May 3 at 2018.
Cycle of Health team brings you an all new season of health and wellness stories, the latest in medical research, mental health breakthroughs and transformative interviews with professionals and patients pushing the boundaries of what's possible in healthcare today.
Viewers will hear from expert voices in the medical world throughout the country as they travel the region to explore those topics most important to Central New Yorkers. We offer you new ways to improve overall health, help with navigating complicated healthcare systems, information on the latest medical findings and useful tips on how to take advantage of the incredible resources this region has to offer. We continue to focus on dynamic lifestyle choices, nutrition and menu planning, mental health tips improvements and new fitness programs that will get the entire family up and moving.
You won't want to miss this season of Cycle of Health where every week we bring you the trusted information and incredible inspiration you need for your own health journey.
Join us every week for all new episodes and connect with us online at: Facebook.com/WCNYConnected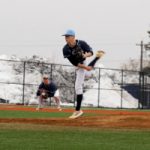 Episode: 901
Episode name: Pushing Teen Athletes: How far is too far?
Episode description: Learn about one teen's journey of overcoming an injury in a sport that matters most to him.
Watch Thursdays May 03, at 8 p.m. on WCNY-TV.
---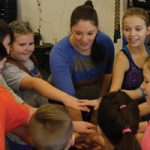 Episode: 902
Episode name: Childhood Development: Raising the Bar
Episode description: Cycle of Health goes outside of the classroom to showcase unique child development programs.
Watch Thursdays May 10, at 8 p.m. on WCNY-TV.
---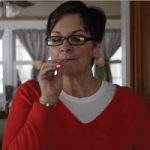 Episode: 903
Episode name: Persevering through Pain
Episode description: Discover how people living with diseases are finding solutions in the face of adversity.
Watch Thursdays May 17, at 8 p.m. on WCNY-TV.
---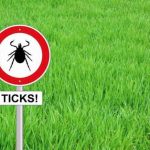 Episode: 904
Episode name: Searching for a Cure
Episode description: Are there still diseases and disorders for which there is no known cure?
Watch Thursdays May 24, at 8 p.m. on WCNY-TV.
---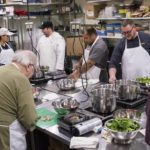 Episode: 905
Episode name: Veterans and Healthcare
Episode description: Explore how local programs are aiding veterans on a daily basis.
Watch Thursdays May 31, at 8 p.m. on WCNY-TV.
---
Episode: 906
Episode name: Overcoming barriers to healthcare
Episode description
Watch Thursdays June 07, at 8 p.m. on WCNY-TV.
---
Episode: 907
Episode name: Early Onset Disease
Episode description
Watch Thursdays June 14, at 8 p.m. on WCNY-TV.
---
Episode: 908
Episode name: Anti-Aging: The Fountain of Youth
Episode description
Watch Thursdays June 21, at 8 p.m. on WCNY-TV.
---
Episode: 909
Episode name: Death and Dying
Episode description
Watch Thursdays June 28, at 8 p.m. on WCNY-TV.
---
Episode: 910
Episode name: When Healthy Goes too Far
Episode description
Watch Thursdays July 05, at 8 p.m. on WCNY-TV.
---
Episode: 911
Episode name: Autism Today: Living on the Spectrum
Episode description
Watch Thursdays July 12, at 8 p.m. on WCNY-TV.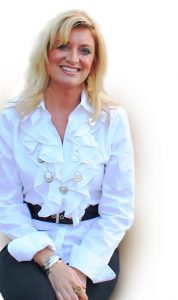 Angela Moonan
Angela grew up onstage as a performer, singing around the world beginning at 17 years old. Transitioning to the business world, she's spent thirty years in media and marketing, as well as currently owning a business herself. Working with a variety of clientele as a catalyst and advisor to leaders, hospitals, and caregivers, she has experienced the needs that companies and individuals have regarding stress, balance – and most importantly their effects on health.
"Tell me the facts and I'll learn. Tell me the truth and I'll believe. But tell me a story and it will live in my heart forever" —Native American proverb
"Cycle of Health is a new Storytelling Adventure for me. Susan Kennedy's done such an amazing job. I look forward to and am grateful for this opportunity to help continue to shine a light on true stories that inspire us towards better, lasting health and happiness."
---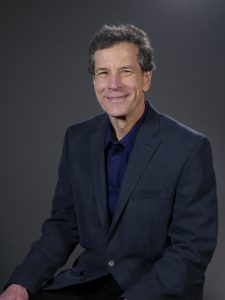 Dr. Rich O'Neill
Rich O'Neill, Ph.D., ABPP, CGP (oneillr@upstate.edu) is a Fellow of the American Board of Professional Psychology and a founder of the Institute for Decision Excellence and Leadership at SUNY Upstate Medical University. He began his career as a filmmaker and received a Student Academy Awardä for a film about a school which inspired disadvantaged students' success. As a psychologist, Rich has long-standing interest in fostering health, happiness, and success. He has presented on these topics in the media since 1985, currently with his Checkup from the Neckup radio spots and on WCNY's Cycle of Health. His consulting focuses now on work with individuals, partners, and groups to achieve greater health, happiness, and success.
WCNY-TV
Thursdays at 8 p.m. with a repeat Sundays at 6:30 p.m.
WCNY Create 
Sundays repeat at 6:00 p.m.