Season 7 Premieres June 1 at 8 p.m. on WCNY
Susan Kennedy, Dr. Rich O'Neill and the Cycle of Health team bring you a new, fresh summer season focused on health, fitness, and nutrition.
Susan Kennedy travels across the region focusing on stories of wellness that are as inspirational as they are informational. Dr. Rich digs deep into the science behind those topics most important to our mental health.
This season, the Cycle of Health crew visits
stunning county and state parks located right
here in our backyard to learn about programs and activities available there that connect nature with fitness. These incredible locations become the perfect inspiration to get up, get out, and get fit as the good weather rolls in.
Season Highlights
• Get prepared for those summer family vacations and camping trips with tips and hints on avoiding poison ivy and Lyme disease while preparing everyone for sun and heat exposure.
• Experts discuss the latest research on the effects of screen time on developing brains and new ideas on how to encourage everyone in your family to put down that device to promote mental and physical health.
• Community gardens have long been an oasis to many living in the inner city. Take a look inside the garden walls to discover why these special spaces are providing not only a haven of peace and serenity, but also a place where produce and plants provide health and wellness to community garden members.
WCNY-TV
Thursdays at 8 p.m. with a repeat Sundays at 6:30 p.m.
WCNY-Create
Saturdays at 3 a.m. and Sundays at 6 p.m.
WCNY HowTo 
Wednesdays at noon, 8 p.m. and 4 a.m. (Thursday) with a Saturday repeat at 8 a.m., 4 p.m. and midnight.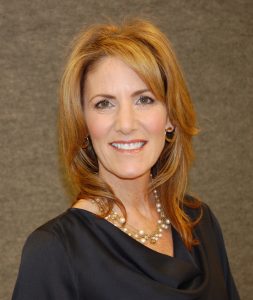 Susan Kennedy
---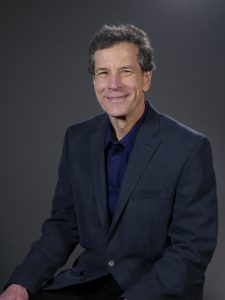 Dr. Rich O'Neill
---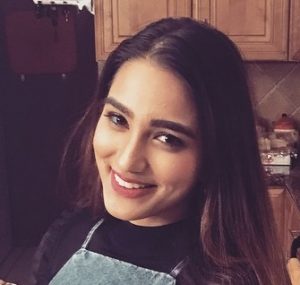 Fatima Faisal graduated from the S.I. Newhouse School of Public Communications with a Bachelor of Science in newspaper and online journalism with a psychology minor and a concentration in pre-med.  Her interests and experience lie in science and communication and since graduation has merged those interests through the publication of several scientific research projects.  
She is the co-author of: "Comorbid ADHD and Anxiety Affect Social Skills Group Intervention Treatment Efficacy in Children with Autism Spectrum Disorders," in the Journal of Developmental Behavioral Pediatrics. She is also the co-author of "The influence of electronic cigarette age purchasing restrictions on adolescent tobacco and marijuana use" in Preventative Medicine. Fatima was also a contributing writer for the Elite Daily and now is currently a pharmaceutical copywriter at Sudler and Hennessey. 
Get set for Season Seven of Cycle of Health! Time to get up, get out and get inspired by beautiful Central New York. From the cool water of the Genesee River to Beaver Lake's relaxing trails — We show you how to have a healthy, vibrant summer! We'll travel around the region, showcasing the best in health and wellness programs. You're never too old nor too young for a little fun in the sun. So join us for Cycle of Health's seventh season! Premiering Thursday, June 1st at 8 pm right here on WCNY!
Watch Cycle of Health on Thursday at 8 p.m. on WCNY