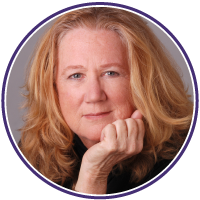 Holly Near: American Masters
March 1 at 10:30 p.m. on WCNY-TV
An outspoken political activist and singer-songwriter, Holly Near's music and life story illustrate how song can have the power to send a clarion call and influence the course of social justice—from the lesbian and women's movements to anti-war efforts and the fight to give South American women a voice.
---
Warrior Women
March 4 at 3 p.m. on WCNY-TV
Warrior Women is the story of mothers and daughters fighting for indigenous rights in the American Indian Movement of the 1970s. The film unveils not only a female perspective of history, but also examines the impact political struggles have on the children who bear witness.
---
Anne Morgan's War
March 11 at 3 p.m. on WCNY-TV
Utilizing film and photographs from Anne Morgan's rich archive, and letters written by the volunteers, Anne Morgan's War brings to life the adventures of these real-life heroines and provides an up-close and personal view of the post-WWI period. It also demonstrates one of the early instances of volunteer humanitarian aid in rebuilding after a disastrous war—in an effort completely managed by women.
---
Perfect 36: When Women Won the Vote
March 13 at 3:30 p.m. on WCNY-TV
Perfect 36: When Women Won the Vote chronicles the dramatic vote to ratify the 19th amendment, and the years of debate about women's suffrage that preceded it.
---
Game On: Women Can Coach
March 18 at 3 p.m. on WCNY-TV
While there has been an explosion of women participating in athletics since Title IX, only about 40% of them are coached by women. Game On: Women Can Coach explores the supporting research, dispels false narratives, and celebrates female coaching pioneers.
---
Justice Ruth Bader Ginsburg in Conversation
March 18 at 10 p.m. on WCNY-TV
Brooklyn-born Associate Justice Ruth Bader Ginsburg is the second woman ever appointed to the Supreme Court of the United States. She is also the first Justice to become a global pop-culture icon widely known as the Notorious RBG. She sits down with NPR legal correspondent Nina Totenberg to discuss her quarter century on the nation's highest bench and her continuing commitment to principled dissent.
---
The Women's List: American Masters
March 19 at 8 p.m. on WCNY-TV
Meet 15 women who have created and defined contemporary American culture. American Masters: The Women's List focuses on these individuals' exceptional achievements, struggles and identities. All trailblazers in their respective fields, these women share their experiences struggling against discrimination and overcoming challenges to make their voices heard and their influence felt.
---
Return: Native American Women Reclaim Foodways for Health & Spirit
March 25 at 3 p.m. on WCNY-TV
Concerned about the declining health of people all around them, Native American women are sparking physical and spiritual rejuvenation through reclaiming traditional foodways.
---
Graceful Voices
March 25 at 3:30 p.m. on WCNY-TV
Graceful Voices captures the stories and experiences of the Bahamian and African American women who were born there, forged lifelong friendships, and developed a passion for their community. Their powerful and sentimental memories shed a light on the history that is still being built.
---
Women, War & Peace Season 2
March 25 and 26 at 9 and 10 p.m. on WCNY-TV
Women, War & Peace Season 2 will highlight how crucial it is that women's rights be reframed as fundamental to both human rights and global security. Extraordinary new triumphs will be illuminated. The series will tell stories of women who relentlessly stand up to ever-shifting backlash in order to have a voice in politics and a seat at the table—stories that may be lost to history otherwise.
---
Great Performances—Julius Caesar
March 29 at 9 p.m. on WCNY-TV
Experience Shakespeare as never before in an all-female production from the Donamr Warehouse set in prison. Set in a women's prison, Great Performances—Julius Caesar offers a powerful dramatization of the catastrophic consequences of a political leader's extension of power beyond constitutional confines through an all-female lens.
---
Great Performances—Birgit Nilsson: A League of Her Own
March 31 at 11:30 a.m. on WCNY-TV
Celebrate the life of Swedish soprano Birgit Nilsson, the face of opera in the 1950–70s. This performance documentary showcases her greatest roles, including Elektra and The Ring Cycle, in rare footage, plus interviews with Placido Domingo and more.
---
Call the Midwife Season 8
Sundays at 8 p.m. beginning March 31 on WCNY-TV
Call the Midwife follows the nurses, midwives and nuns from Nonnatus House, who visit the expectant mothers of Poplar, providing the poorest women with the best possible care.
---
Feminine Fusion—Women of Color: Performers
Sunday, March 3 at 1 p.m. on Classic FM.
A youngster sees a musician and says, "She looks like me. And she's making incredible music. I can do that, too!" Being a woman of color is still an anomaly in the Classical music world, and this week we'll take a listen to some of these talented musicians. Included in this program is a rehearsal recording of Ruby Elzy, the soprano who originated the role of Serena in Gershwin's "Porgy and Bess."
Diane Jones hosts Feminine Fusion, the weekly syndicated program produced at WCNY and syndicated nationwide.
---
Feminine Fusion—A Few of Us
Sunday, March 31 at 1 p.m. on Classic FM.
Pablo Casals said, "Music is the divine way to tell beautiful, poetic things to the heart." On this episode, we feature all-female chamber ensembles, who touch our hearts with their performances. A great way to wrap up Women's History Month on "Feminine Fusion!"
Diane Jones hosts Feminine Fusion, the weekly syndicated program produced at WCNY and syndicated nationwide.
One of the ways that WCNY brings educational content to our audience is through short videos that run in-between our other programming. We call these "interstitial" videos. Most often, they are developed with community partners, most recently, Humanities NY and The William G. Pomeroy Foundation.
These and other interstitial content are broadcast on TV, audio versions are broadcast on radio, they are available online, through our community partners, and some content is made available to teachers across the nation through PBS Learning Media.
In celebration of the upcoming anniversary of women's suffrage, we have collected interstitial videos related to the women's rights movement and women's suffrage at wcny.org/womenshistorymonth. You can also see them on television throughout the coming year along with many other short educational and historical videos, or on our YouTube channel.