Makers: Women Who Change Central New York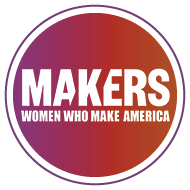 Friday, March 30 at 9 p.m. on WCNY
In this one-hour WCNY special, explore the life and work of the groundbreaking women making an impact across the region. The dedication, creativity, and perseverance these women embody, in pursuit of a better Central New York, is sure to inspire and spark the next generation of change makers.
Make a Request

Have a favorite woman composer or performer you'd like to hear?
Let us know for the All-Request Hour every Monday at 6 p.m.
Make your request here wcny.org/fmrequests or e-mail ClassicFM@wcny.org.
---
Showcasing Women Composers
All month long, your Classic FM Live hosts will bring you women composers and performers.
Bruce Paulsen 6 – 10 a.m.  |  Diane Jones 10 a.m. – 2 p.m.
Marie Lamb  Tuesdays through Fridays from 2 p.m. – 7 p.m.
Adam Fine Weekends from 7 – 11 a.m. and Mondays 2 – 7 p.m.
Francesca Lebrun
Saturday, March 31
---
Feminine Fusion
The weekly radio program devoted to the contributions of women in classical music starts the month with a program showcasing soloists, duos, trio, and quartets!
Hear music performed by pianist Martha Argerich, The Claremont Trio, and more.
Listen every Sunday afternoon on Classic FM.