March is Women's History Month, a special time to celebrate the unique contributions of women in American life. At WCNY and Classic FM, we're honoring this important month with special programming, such as Classic FM's International Women's Day Special, and WCNY-TV's "Bring Her Home" and "Great Performances—The Conductor."
---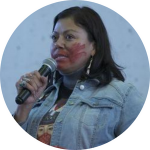 Bring Her Home
Watch Monday, March 21 at 10 p.m. on WCNY-TV
"Bring Her Home" follows three Indigenous women—an artist, an activist, and a politician—as they fight to vindicate and honor their missing and murdered relatives, who have fallen victims to a growing epidemic across Indian country. Despite the lasting effects from historical trauma, each woman must search for healing while navigating racist systems that brought about this very crisis.
---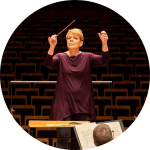 Great Performances—The Conductor
Watch Friday, March 25 at 9:30 p.m. on WCNY-TV
Follow Marin Alsop's journey to becoming the first female music director of a major American symphony, despite repeated rejection by the classical music industry. Features archival footage with her mentor, Leonard Bernstein, and is set to a soundtrack of her performances.
---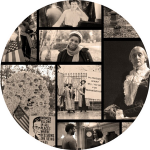 Women and the Vote
Watch Sunday, March 20 at 3 p.m. on WCNY-TV
A documentary spearheaded by Rochester-based filmmaker Linda Moroney of Low to the Ground Productions visits the gravesites of several suffragists at five cemeteries across New York State on Election Day 2020. Women and The Vote is a mosaic-style documentary on the past 100 years of women's political equality, the present moment, and the possibilities for the future.
---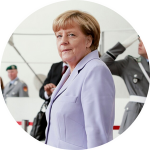 In Their Own Words—Angela Merkel
Watch Tuesday, March 22 at 10:30 p.m. on WCNY-TV
One of the most enigmatic and inscrutable world leaders of our time, Angela Merkel's life story reveals the woman behind the veil. Explore how experiences that began in her childhood shaped her politics and ultimately, the face of modern Europe.
---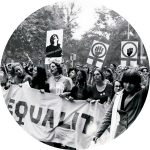 Rise Up: Songs of the Women's Movement
Watch Monday, March 7 at 9 p.m. on WCNY-TV
Celebrate the centennial of women's right to vote through the soundtrack of the women's movement.
---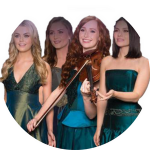 The Best Of Celtic Woman
Celtic Woman —the most successful all-female group in Irish history —is thrilled to be celebrating 15 phenomenal years of making music in 2020. Their legacy of 12 consecutive BillboardNo.1's, 10 million album sales and a coveted Grammy nomination is a testament to all who pour their heart and soul into Celtic Woman.
---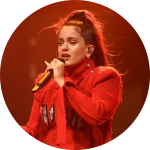 Austin City Limits—Rosalia
Watch Saturday, March 12 at 11 p.m. on WCNY-TV
Thrill to an hour with Spanish singer, songwriter, and dancer, Rosalía. The Latin Grammy-winning Catalan native performs songs from her album El Mal Querer.
---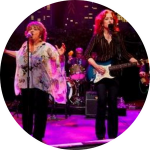 Austin City Limits—Jackie Venson/Mavis Staples with Special Guest Bonnie Raitt
Watch Saturday, March 19 at 11 p.m. on WCNY-TV
Enjoy innovative Austin rock & roll from Jackie Venson, plus a vintage 2012 performance from soul/gospel legend Mavis Staples and her friend Bonnie Raitt. Bluesy, soulful guitarist Venson plays songs from her record Vintage Machine, while Staples performs songs from across her long career. Blues rock star Raitt joins her for a couple of tunes.
---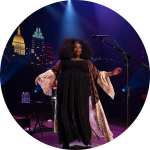 Austin City Limits—Yola
Watch Saturday, March 26 at 11 p.m. on WCNY-TV
Enjoy an hour featuring acclaimed British soul singer and songwriter Yola. The Bristol native performs tunes from her solo debut Walk Through Fire.
---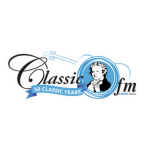 "Across the Centuries," An International Women's Day Special

Marie Lamb is honored to host a special broadcast celebrating the achievements of women in classical music. From the Medieval to the modern, enjoy an hour filled with incredible pieces, composed and performed by women.
---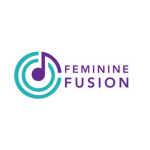 Feminine Fusion
Listen every Sunday at 2 p.m. on Classic FM (91.3 WCNY-FM Syracuse, 89.5 WUNY-FM Utica, 90.9, WJNY-FM Watertown)
Every Sunday on Classic FM, Diane Jones highlights the influence of women across the ages of classical music. These are the women who create, perform, and inspire for all generations. If you have never checked out Feminine Fusion, Women's History Month is a great time to give it a listen.
---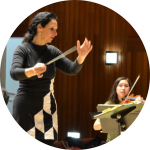 Celebrating Women in Music

Listen each day on Classic FM (91.3 WCNY-FM Syracuse, 89.5 WUNY-FM Utica, 90.9, WJNY-FM Watertown)
Classic FM will be highlighting influential women in classical music throughout the month of March, in a series of vignettes. Tune in to learn more about these notable women and their accomplishments throughout history.


---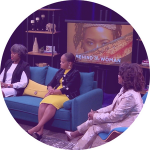 Behind the Woman—Season Finale Event and Celebration
Enjoy a program full of performances, a panel discussion with some of Syracuse's most powerful community leaders, as well as a Q+A segment with our studio audience.
---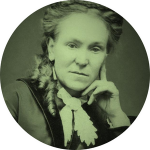 Matilda Joslyn Gage
Matilda Joslyn Gage was an abolitionist, suffragist, and writer. She served in leadership roles in women's suffrage organizations. She also founded her own organization – the Women's National Liberal Union.
---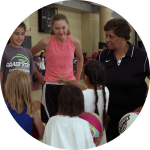 Women in Sports Leadership Digital Short
While there is an explosion of women participating in athletics today, a shockingly small number of them are coached by women. Prior to Title IX, 90% of female athletes were coached by women, today it's around 40%!  Explore why having women coaches matters, hear some of their barriers and celebrate a few successes.
---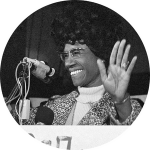 Shirley Chisholm
Shirley Chisholm, an educator and trailblazing politician, worked to end gender and racial inequality. She served in the NYS Assembly and then, in 1968, became the first black woman elected to the US Congress.
---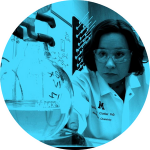 SciGirls Stories—Latinas at Work
Inspiring real-life stories for all ages feature Latina women in STEM careers (Science, Technology, Engineering and Math). These women are innovators, problem-solvers and STEM superstars who celebrate their heritage and culture. They're passionate about their work, hobbies, families and helping to make the world a better place.
---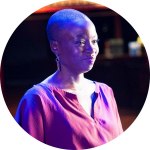 Danai Gurira
Tony Award-nominated writer Danai Gurira made the leap from storyteller to Hollywood superstar. The Zimbabwe native yearned to bring African faces and voices to Broadway through her plays, going on to star in the blockbuster film, Black Panther.
Washington Wins the Vote | Women's Suffrage and Modern Trailblazers in Washington
Library of Congress: Media Gallery | Women's Suffrage
Upstate, Downstate: The Women's Movement
Unstoppable: The Road to Women's Rights
A Strategic Planner | Carrie Chapman Catt
Women on the Job in World War II
The Seneca Falls 1848 Women's Rights Convention focused political and public attention on gender equality and women's suffrage in America.
Emily Howland, advocate for African American rights including education, and women's suffrage, became the first woman to direct a national bank in the U.S.
Central New York's Matilda Joslyn Gage became a nationally known abolition and women's rights advocate.
Harriet Tubman was an Underground Railroad conductor, abolitionist, and advocate for women's suffrage.